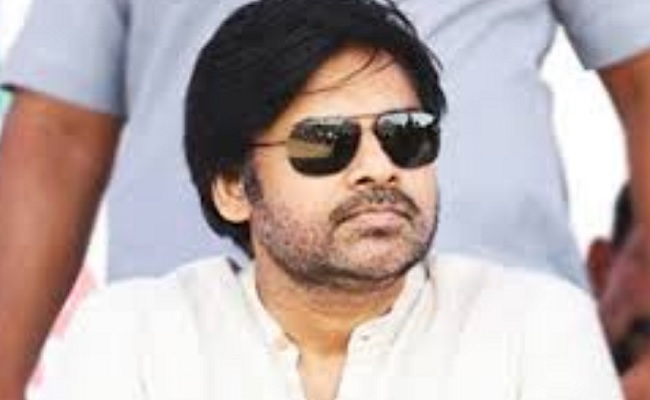 Jana Sena Party chief and power star Pawan Kalyan, who has been making blistering attacks on the Chandrababu Naidu government in Andhra Pradesh for the last few months, is taking up "deeksha" on the occasion of Dasara Navratri celebrations.
According to party sources, Pawan Kalyan would commence "Durga Deeksha" after performing the puja on October 10.
After that, he would go on fasting for nine days, starting from October 10 to Dasara festival on October 18.
It is not that he would be on a totally empty stomach, but Pawan would not eat normal food, but takes only fruits and milk.
The Jana Sena Party chief used to observe Chatur Masya Vratham (Four-month penance) every year in the past, as is done by Hindu seers.
"This time, I am going to observe Durga Deeksha for nine days, seeking divine blessings to my efforts to bring in a corruption-free and efficient government in the state," he said.
However, Pawan is unlikely to take a break from his ongoing tour in West Godavari and East Godavari districts because of his fasting in the name of fasting.
He would continue his tour and is planning to create a big show on Rajahmundry bridge and also on Dowleshwaram later.
Apparently, Pawan wants to bring both the districts under his control in the coming days, so as to emerge as a major force to reckon with.
If Pawan can wield his magic in the Godavari districts, it would be a tough time for the Telugu Desam Party!