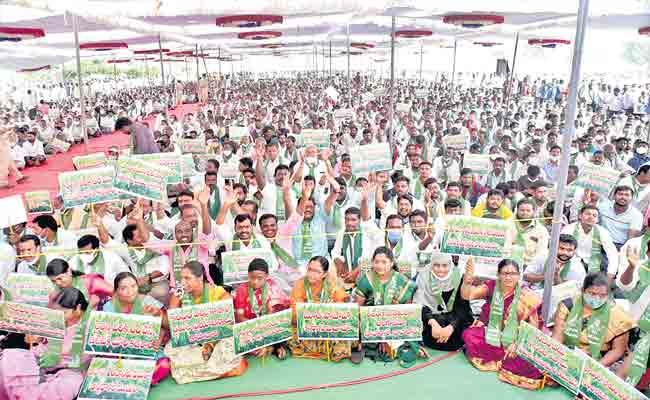 A war of words has ensued once again between the governments of Andhra Pradesh and Telangana.
It started with Telangana Minister Prashant Reddy's comments that Jagan was begging the Centre for funds.
Responding to this, AP Minister Perni Nani said Jagan was asking the Centre for the promises made in the Reorganization Act unlike KCR who talks tough at home and falls on Modi's feet in Delhi.
Nani also said that Hyderabad was the result of the efforts of United Andhra Pradesh which Telangana got for itself and despite getting this cash cow, KCR had thrown Telangana's finances into a massive deficit.
Naturally, the question arises as to why TS Ministers are provoking Andhra without any apparent reason.
The answer is that they are only acting under instructions from KCR. Every time KCR found himself in a corner, he would play the Andhra card successfully.
By targeting Andhra, KCR seeks to whip up sentiments again and thereby remind people of his efforts in getting Telangana.
Following his shocking defeat in Huzurabad, this attack on Andhra is clearly an attempt to divert attention. The T-sentiment worked as long as the Opposition comprised Andhras.
Would the people of Telangana still be foolish enough to get taken in by such rhetoric anymore or would they hold KCR accountable solely on the plank of development alone?
We'll have to wait a couple of years for the answer to this question.
Click Here for Latest Direct-to-OTT Releases (List Updates Daily)