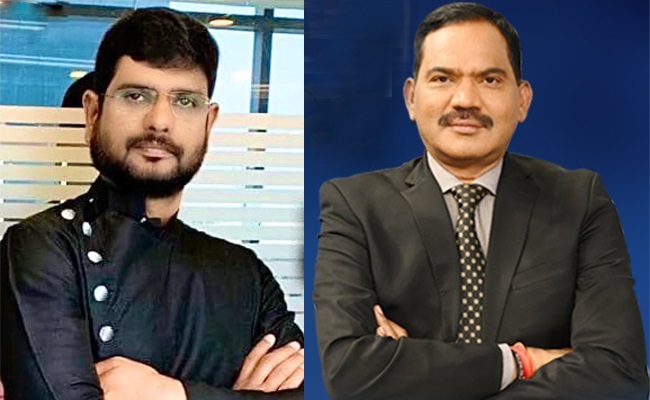 Controversial news anchors Murthy and E Sambasiva Rao working for popular television news channel TV5, are said to be on their way out from the channel, if sources familiar with the developments are to be believed.
According to these sources, the TV5 management has asked these two news anchors to put in their papers, apparently without citing any reasons. In all probability, Murthy and Sambasiva Rao will be out of the channel very shortly.
While Sambasiva Rao, who is in a position of senior editor, conducts a special debate every day on the topic of the day, Murthy anchors regular news bulletins apart from debates on controversial issues.
While TV5 channel management itself was known for its pro-Telugu Desam Party stand, Murthy and Sambasiva Rao have been known for their blatant favouritism towards TDP in general and its president N Chandrababu Naidu in particular.
In fact, Sambasiva Rao takes up only those subjects which target the YSR Congress party or support the TDP And Murthy openly challenges the YSRC government on many issues.
So, it is rather surprising as to why these two anchors are being forced to leave the organisation.
May be the management has come to an understanding with the ruling party in Andhra Pradesh or it might have thought the channel was losing its viewership because of its blatant pro-TDP stand.
In any case, it will be interesting to see where Murthy and Sambasiva Rao will go now from TV5. It is highly unlikely that they would get rehabilitation in ABN Andhra Jyothy with which Murthy was associated in the past, sources said.