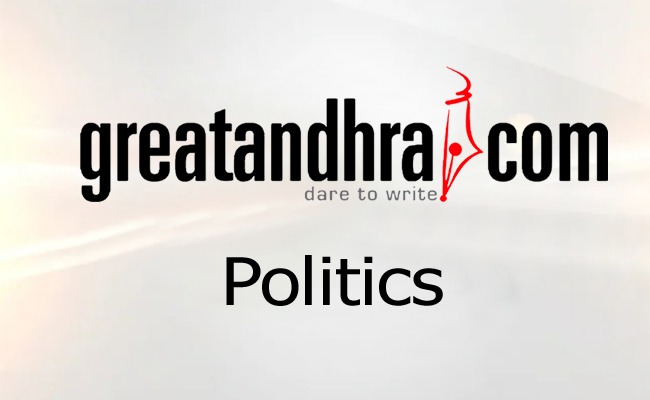 Is India so bereft of manpower, intellectual acumen or technological prowess that only firms from Japan or Singapore can assist us in the construction of a new capital for Andhra Pradesh?
Ironically, while Modi is trying his best to make develop nations actively consider the 'Make in India' mantra, his partner Chandrababu Naidu is apparently not convinced that Indian firms have the necessary expertise to assist in the development of the new capital.
We have world renowned institutes like the IIT's, IIM's, AIIMS, Indian Statistical Institute etc etc.
Yet, not once has Naidu expressed an intention to rope in these institutions or for that matter taken the names of giant domestic corporations like the Tatas, Birlas, L&T etc, as partners for his plans.
It's all the time, Singapore or Japan for him! With all due respect to these countries, there is absolutely no harm in visiting these countries to source funds for the betterment of our economy.
But Mr. Naidu is conveying the impression that construction of a world-class capital is only possible with the active involvement of these countries.
Ultimately, a world-class city is not an outcome of state-of-the art skyscrapers or the tallest buildings. It is a reflection of the mindset of the people.
What people of Andhra Pradesh today need more than anything else at this crucial juncture is corruption- free governance.
Judging by Mr. Naidu's populist promises made during the elections such as loan waiver for farmers and his subsequent dodgy attitude after coming to power, his rhetoric today on making Andhra Pradesh, a 'Swarnandhra Pradesh' finds few takers.
Singapore and Japan are more developed than us for the simple reason that they have far lesser levels of corruption and red-tape.
As long as these traits are inherent in the politicians, bureaucrats and other wings of the government, a new capital would only mean a technological marvel and not necessarily one that improves the lives of the people.
"Be the change that you want to see in the world", said Mahatma Gandhi. Mr. Naidu would do well to heed this wise precept and prove to the people of Andhra Pradesh that he is above board with respect to all the decisions taken by him.
His decisions such as forcible acquisition of lands from farmers have already given rise to apprehensions that Naidu is putting the interests of his 'community' above that of the State.
Until and unless, he earns the credibility of each and every section of the public, bringing Japan or Singapore on board would not make any difference.
As for Indian companies, at the moment it would be better if their representatives in Japan or Singapore approach Naidu!