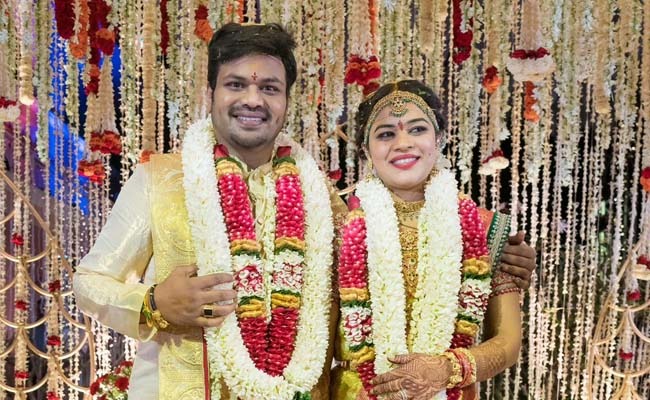 Are Bhuma Maunika and Manchu Manoj set to enter the politics?
The answer is seemingly yes, as it has been reported that the couple got married on Friday night and embarked on a new journey.
Maunika's elder sister and former minister Bhuma Akhilapriya will be hosting a reception at Maunika's home in Allagadda, Nandyala district on Sunday.
Despite a property dispute between the sisters, it is commendable to see the family put their differences aside for Maunika's wedding.
Maunika has previously expressed a keen interest in politics and has even campaigned for her parents in Allagadda and Nandyala constituencies.
She also participated in the election campaign alongside her sister and younger brother Jagatvikhyat Reddy during the Nandyala by-election.
Maunika is known for her excellent public speaking skills, which will undoubtedly come in handy in her political career.
Due to family issues, Maunika had to put her political aspirations on hold. However, as the daughter-in-law of the well renowned Manchu Mohanbabu, she now has the added advantage of political backing.
It is rumored that Maunika and her husband Manchu Manoj will begin their political journey in the Nandyal district, although it is unclear which party they will join and which constituency they will represent.
Manchu Manoj has a strong family and political background, which is believed to give the couple an advantage over their rivals.
The Manchu family has close ties to both the YS Jagan and Chandrababu families, so it remains to be seen which party the couple will lean towards.