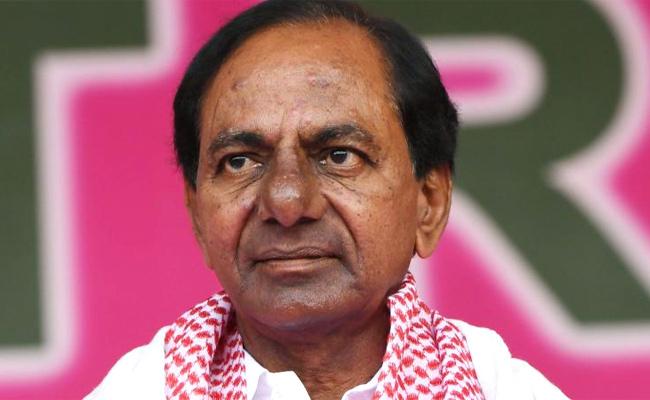 The episode of former Telangana health minister Eatala Rajender, who was virtually fogged out of Telangana Rashtra Samithi for raising his voice of dissidence, has led to an interesting speculation in the political circles.
According to these speculations, TRS president and chief minister K Chandrasekhar Rao has engaged some hardcore loyalists as moles to keep a watch on suspected dissident elements within the party.
Their job is to move freely with such leaders and pass on information to the boss about the comments made by them in their private conversations.
Of course, the state intelligence too, closely monitors the activities of these suspects and reports to the CM as to who meets whom and who is going where.
It was because of such moles that Rajender episode surfaced.
According to a media report, at a meeting held in Bengaluru last year, Rajender openly expressed his unhappiness over the style of functioning of KCR.
The mole, who closely moved with Rajender in the meeting promptly leaked the comments to the boss and that eventually sealed Rajender's fate.
The report that appeared in local English daily about some unsavoury comments against KCR made at a party hosted by another minister G Jagadish Reddy also led to the suspicion over the role of a mole who attended the party.
According to this report, Jagadish Reddy held the birthday party of his son at Hampi in Karnataka, which was attended by several participants, including four TRS MLAs.
Some of them made strong comments against KCR, his leadership style and the growing trend of "family domination" in the ruling party.
An MLA even sang a song on the situation existing in the TRS and gauging what would happen if KTR becomes Chief Minister.
Interestingly, Jagadish Reddy did not object to the MLA's comments but remained silent, enjoying the talk.
A video of the party and the comments promptly reached the Chief Minister's Office. Obviously, KCR's mole was very much present at the party. Now, the interesting point of discussion is who this mole was?
Telangana Pradesh Congress Committee working president A Revanth Reddy gave a hint to this in his tweet.
"Rasa Kandayam lo Hampi Dhoom Dham. Covert Kranthi Kiranaalatho Kaka Vikalam; Yamudu Jagadish Reddy Ghanta Kottinattenaa?" he tweeted.
Apparently, the MLA who sang the song against KCR was Rasamayi Balakishan, who was known for his Dhoom Dham programmes and KCR's mole was none other than journalist-turned-MLA Chanti Kranthi Kiran!
Click Here for Latest Direct-to-OTT Releases (List Updates Daily)