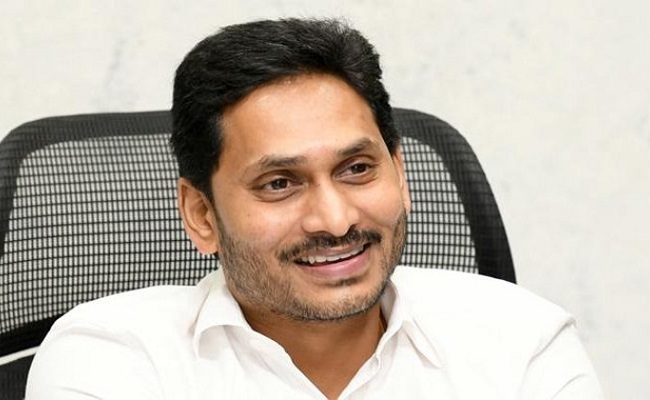 During the Telangana movement, Telangana Rashtra Samithi president and present chief minister K Chandrasekhar Rao used to adopt a peculiar strategy to sustain the movement and prove his strength among the people.
The strategy was to make his party MLAs resign and contest the by-elections again, so that they would win with huge majority and prove to the rest of the world how strong the Telangana sentiment was.
It started with his resignation as Karimnagar MP in 2006, followed by his party MLAs a few months later. The strategy continued till 2011. And the TRS won all the by-elections with huge majority.
Even after coming to power in Telangana in 2014, KCR always ensured that there was one election or the other every year, so that the TRS won all of them with massive mandate, only to show that the TRS is the only real representative of the Telangana people. It is a different matter that the strategy did not work out in Dubbak and Huzurabad by-elections.
Now, YSR Congress party president and Andhra Pradesh chief minister Y S Jagan Mohan Reddy, too, appears to be adopting the same strategy to prove his party's hold on the state and the support from the public.
In the last two and a half years, there were one election after the other, right from gram panchayats to rural local bodies to municipalities and corporations.
Besides, there were by-elections to Tirupati Lok Sabha seat and Badwel assembly seat. Needless to say, the YSRC won all these elections.
Now, Jagan wants to sustain this tempo of winning the elections and prove that his party is invincible. According to the latest news, he is planning to ask the TDP legislators who had defected to the YSRC, in the last two years.
First, it would be the turn of Vallabhaneni Vamsi Mohan, the TDP legislator from Gannavaram, who defected to the YSRC first. Sources said Jagan has asked him to resign from his seat and contest the by-election on the YSRC ticket.
Jagan is confident that Vamsi will win the by-election hands down and it would legitimise his defection to the YSRC. At the same time, it would further strengthen the YSRC hold over the state.
There are other TDP leaders who defected to the YSRC like Maddali Giridhar from Guntur (West), Karanam Balaramakrishna Murthy from Chirala and Vasupalli Ganesh from Visakhapatnam (south).
Jagan might ask them, too, to resign and contest the by-elections, but not all together. They might resign one after the other, so that there would be elections once in every few months and that would sustain Jagan's wining moment.