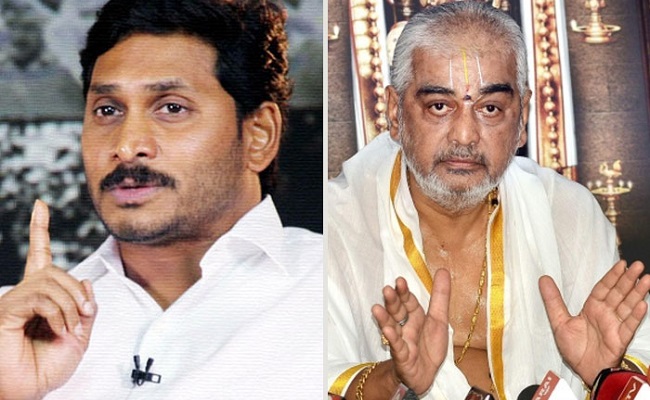 A series of adverse comments made by A V Ramana Deekshitulu, honorary head priest of Tirumala temple, against Tirumala Tirupati Devasthanams is learnt to have angered YSR Congress party president and chief minister Y S Jagan Mohan Reddy.
Though Deekshitulu did not make any comment against the chief minister or the YSR Congress party government, his outburst against the TTD board has definitely dented the image of the government, giving scope to the criticism from other parties.
TTD trust board chairman Y V Subba Reddy strongly reacted to Deekshitulu's comments against the TTD executive officer A K Singhal and other officials.
"If he has any complaints against the TTD, he should bring them to the notice of the trust board, but should not make any comments in public," Reddy said.
He said he had asked the authorities to talk to Ramana Deekshitulu and find out the reasons for his grouse against the TTD.
"He should not forget that he was appointed as honourary chief priest by the chief minister," Reddy said.
The TTD chairman, however, turned down the demand of Deekshitulu to close the temple for darshan.
"There is no question of closing the temple again for darshans and the situation is under control," he said.
He said all facilities would be provided to the priests of the temple so that they would not contract the virus again.
CLICK HERE!! For the In Depth Updates on all the OTT Content