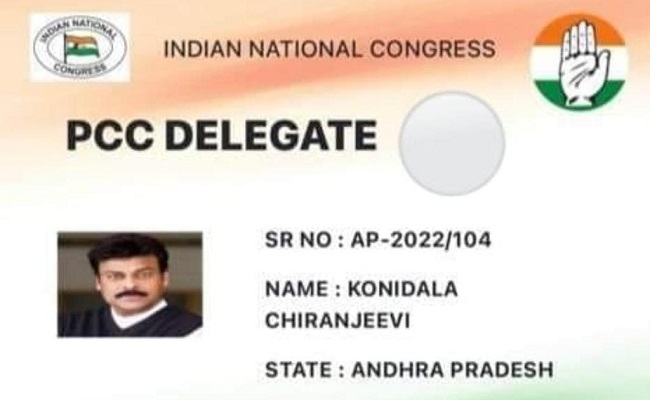 Megastar and former Union minister K Chiranjeevi has been staying away from active politics for more than eight years.
Though technically he had continued as the Rajya Sabha member of the Congress party till April 2, 2018, he had never attended the Rajya Sabha sessions and focussed only on his film career.
After completing his Rajya Sabha term, Chiranjeevi has not been taking part in any of the party activities. Though there was a request from the party high command to campaign for the party in 2019, he politely rejected.
Many a time, the megastar openly declared that his political life was a thing of the past.
He had even been advising other actors not to venture into politics, because it is a different ball game and not suitable for sensitive persons.
But on Wednesday, to his utter shock and surprise, the Congress high command announced election of Chiranjeevi as the Andhra Pradesh Congress Committee (APCC) delegate from Kovvur assembly constituency in West Godavari district.
The Congress high command also issued him an identity card with his photograph, stating that he would be in the position till 2027. One doesn't know whether the party has consulted him or not; or whether it was just a faux pas.
Interestingly it was only on Tuesday that the megastar tweeted a dialogue from his forthcoming film "Godfather," which has political overtones.
"I might have been distancing myself from politics, but politics has not distanced from me."
Whether the dialogue was intentional or not, but the issuance of Congress delegate card within 24 hours has certainly kicked up an interesting debate.
It remains to be seen what Chiranjeevi's reaction would be.