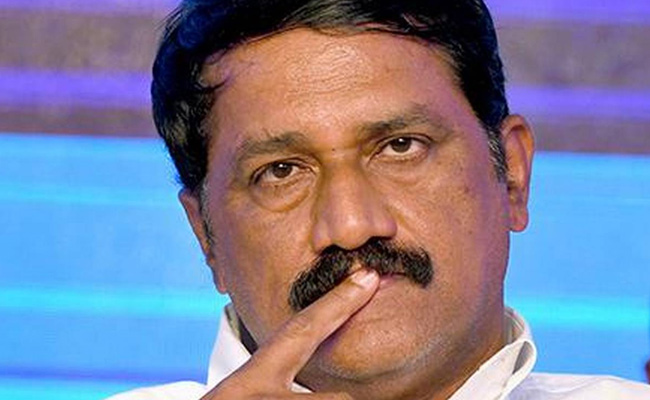 Recent events in Vizag have not been going well for the Telugu Desam Party.
First the fence wall of ex MP Sabbam Hari's house was felled by the administration claiming that it was built on encroached land then the administration felled the building of the educational institution Geetam.
These actions by the administration have already angered the TDP and leaders like Ayyanapatrudu and Bandaru Satyanarayana Murthy have expressed their anger openly.
But what is surprising and painful is that ex-minister and present TDP MLA (from Vizag North) Ganta Srinivasa Rao is just not opening his mouth on the turn of these events happening in Vizag.
Shall we now assume that TDP and Ganta have meekly submitted themselves to the power that is?
Many have opined that had Ganta (who has both muscle and money power) come-up with a strong reply the TDP would have revitalized itself in Vizag. When will the bell (Ganta) ring?
That is the big question now.