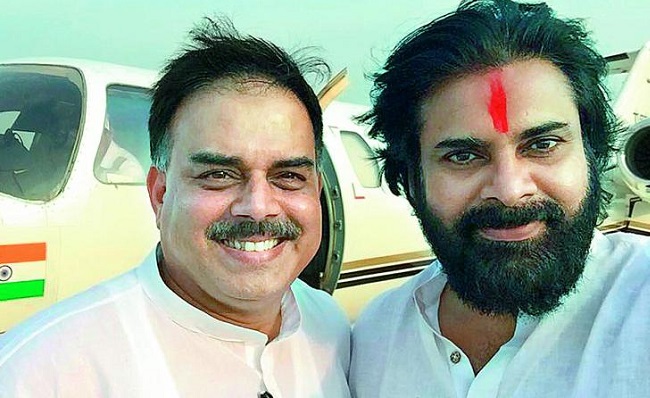 When Pawan Kalyan stepped into politics, he said that he wouldn't go back to films again. He promised that he would dedicate his entire life to politics.
But now he is dedicated more to movies and kept the responsibilities of Janasena in the hands of Nadenla Manohar.
Manohar is now No#2 in Janasena as known for all. In fact, no other person in the cadre is known so far.
As Manohar belongs to a community that has backstabbed NTR twice (Nadendla Bhaskara Rao and Chandrababu Naidu), many are doubting a backstab to Pawan Kalyan.
We have to see if Nadendla Manohar proves that this opinion and fear of fans is wrong with his loyalty.