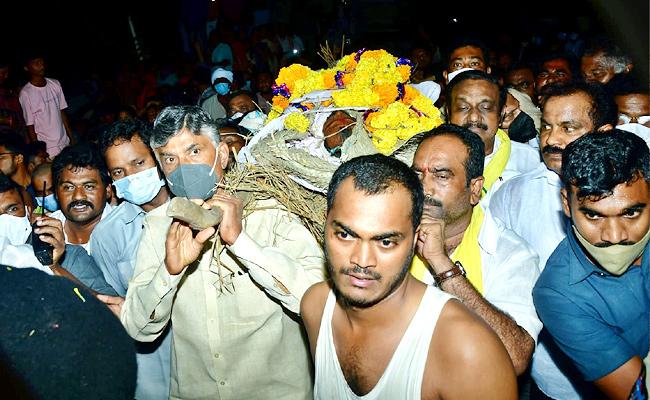 For decades, faction rules the lives of the people in Palnadu than politics. Though the factions are distributed to various political parties, mostly shared by the ruling and opposition parties, the crime has nothing to do with politics.
The decades old history in Palnadu and the group clashes and the subsequent brutal murders have faction rivalry as background and not politics.
The latest murder of Thota Chandraiah is one such where the rivalry has nothing to do with the politics.
This had been even confirmed by the district police, though the rivals were arrested and lodged in the jail.
But, the beleaguered TDP is trying to link this murder to the politics as it aims for political advantage.
What surprises is TDP chief N Chandrababu Naidu, who ruled the state for more than a decade and who is aware of the crime in every region of the state, is now trying to link the murder to politics.
The district police have already arrested the prime accused in the case and are dealing it as personal rivalry.