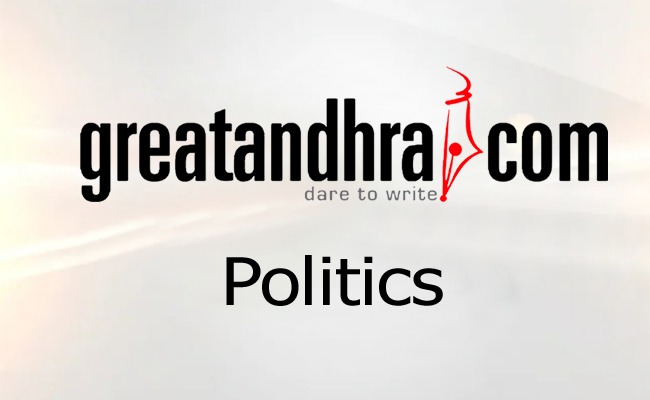 It is now clear that the people of Seemandhra are not ready to believe whatever the Telugu Desam Party chief N Chandrababu Naidu says about his intentions to keep the state united.
By his frequent flip-flops on the bifurcation issue, the TDP president has virtually lost his credibility in the region and no amount of posturing at this stage would help him regain the lost ground.
However, the leading media groups, who are desperate to see Naidu returning to power at any cost, have found an alternative to send across Naidu's message to the people.
The alternative is none other than the Lok Satta Party founder and Kukatpally MLA Dr N Jayaprakash Narayan.
There has been extensive media coverage for Dr JP's meetings in Seemandhra cities and towns where he has been attacking the Congress-led UPA government for trying to divide the Telugu people for political gains.
The pro-TDP media organisations, including newspapers and news channels, have latched on to Dr JP's campaign, conveniently forgetting the fact this civil servant turned politician was silent all along and has suddenly started raising his pitch against division of the state after the Congress Working Committee's decision on formation of separate Telangana state.
The Lok Satta leader had earlier taken a stand that "heavens would not fall" even if the state was divided and Telangana state was formed.
Now, he has completely changed his stand and making belligerent statements, warning of disasters if the state is divided.
Every one of his meetings and press conferences are being prominently covered by the pro-TDP media as they have realized that the Seemandhra people were not in a position to believe what Naidu says but would respect Dr JP's stand.
Interestingly, Dr JP has been blaming Congress and YSR Congress Party for the present situation but has never specifically pointed a finger at the TDP though the latter is equally responsible for the decision splitting the state.
As a result, there is a growing public perception that Lok Satta is fast becoming a B-team of TDP and Dr JP is sounding more like a shadow of Naidu these days.
Dr JP never utters a word against Naidu, giving rise to doubts in the minds of the people whether he is acting as an unofficial spokesman of the TDP. Though he has no political presence anywhere in the state, the former IAS officer hogs media limelight with his grand sounding statements on politics and reforms.
While attacking UPA leadership for messing up on Telangana issue and bulldozing its way to divide the state without taking into account the grievances of the people of Seemandhra, Dr JP has not come out with any concrete suggestions on how to solve the impasse.
The Lok Satta has all along maintained that it would welcome formation of Telangana as part of a comprehensive and amicable solution.