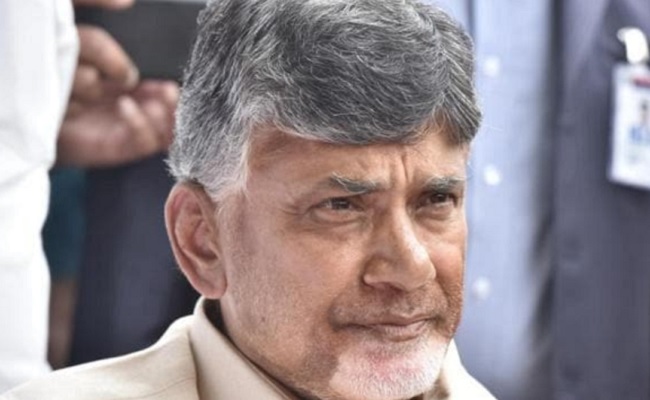 TDP chief N. Chandrababu Naidu met Union Home Minister Amit Shah and BJP national president J.P. Nadda in Delhi on Saturday night.
The meeting lasted for half an hour, and neither Chandrababu Naidu nor the BJP leaders spoke to the media, revealing what transpired in the meeting.
Speculation suggests that Chandrababu Naidu offered to support the BJP in Telangana and sought help in Andhra Pradesh.
After its defeat in Karnataka, the BJP is now seeking assistance, and Naidu, following his defeat in the 2019 elections, is desperately looking for support in the 2024 elections.
However, Vemuri Radha Krishna, the managing director of Andhra Jyothi, stated that Jagan Mohan Reddy is helping the BJP leaders in Delhi to control Arvind Kejriwal.
If this claim is true, BJP leaders, who are reliant on Jagan's assistance, may not ask Chandrababu Naidu for help in Telangana, as such an alliance might anger Jagan.
Therefore, if not for an alliance, what could have transpired between the BJP leaders and the TDP chief?
There are talks that Chandrababu Naidu sought the BJP's help to protect Eenadu chairman Cherukuri Ramoji Rao from the Jagan Mohan Reddy government.
The Jagan government has filed cases against Ramoji Rao for financial irregularities in the Margadarsi Chit Fund Company.
The AP CID is preparing to arrest Ramoji Rao and his daughter-in-law Sailaja Kiran in the case, which would severely impact the TDP and the yellow media.
As Ramoji Rao helped Naidu in 1995, it is now Naidu's turn to assist Ramoji Rao, prompting the TDP chief to approach Amit Shah and J.P. Nadda.
However, the details of what the BJP leaders told Ramoji Rao are not yet known.