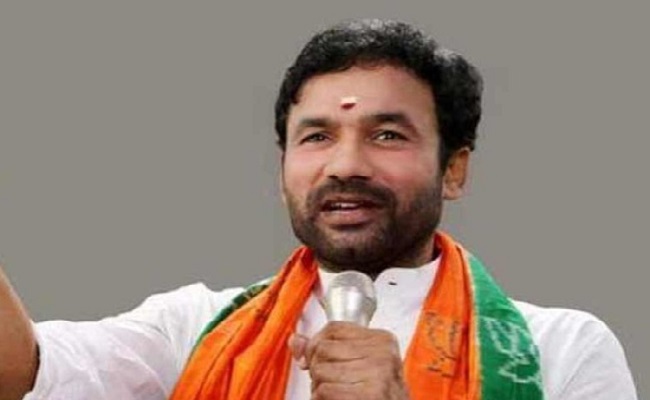 A Telugu reporter working for a Telugu television channel in New Delhi is said to have tested positive for Coronavirus, according to reports reaching Hyderabad on Friday.
According to these reports, the channel reporter, who was also a diabetic patient, had been suffering from temperature for the last few days, but was a bit careless about his health.
A couple of days ago, this reporter is learnt to have interviewed Union minister of state for home G Kishan Reddy during the inauguration of a fruit market.
Following the reports that this reporter was confirmed to have tested positive for Coronavirus, the entire office of Kishan Reddy in New Delhi was sanitised.
"At present, none of the staff members of Kishan Reddy and others had got any symptoms of Corona. None of them, including the minister, has been in home quarantine," BJP sources from Delhi said.
However, the health department officials, who shifted the reporter to hospital for treatment, have started making enquiries as to who this reporter had met in the last few days.
"There is a possibility that the family members of the reporter would also be tested for Covid-19 and if necessary, tests would be conducted on other media representative with whom he could have come in contact," sources said.