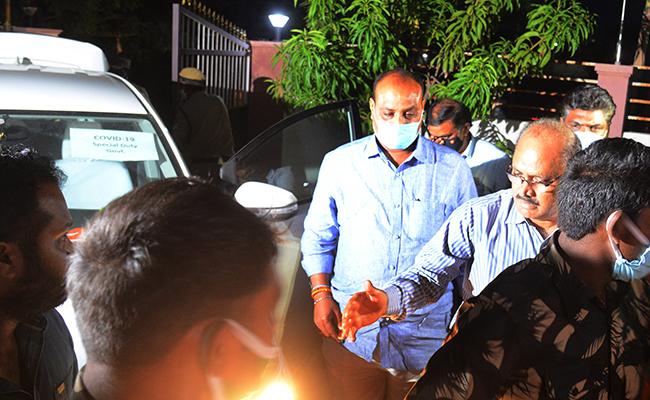 Senior TDP leader and party's deputy leader in the AP state assembly K Atchen Naidu will have to be in jail for some more days, as a special court for Anti-Corruption Bureau cases deferred his bail petition for some more days, thanks to Coronavirus pandemic.
Atchen was arrested in connection with multi-crore Employees' State Insurance scam that allegedly took place during the Telugu Desam Party regime in which he was the labour minister.
He was remanded to judicial custody, but had been undergoing treatment for his fissure operation at Guntur General Hospital.
He was recently quizzed for three days by the ACB sleuths after the court granted them police custody of the MLA.
Now that the police custody was over, Atchen filed a bail petition before the ACB court again. But the court did not take up the petition on the ground that all the court activities had come to a halt due to Coronavirus pandemic.
As such, the courts have stopped its functioning till June 30. The ACB court said it would take up the bail petition on July 1. But that also looks uncertain now, as the high court ordered that all the subordinate courts should defer the cases to July 30, except emergency cases.
If the ACB court thinks Atchen's petition is very urgent, it will hear the same on July 1 or might postpone it again indefinitely.