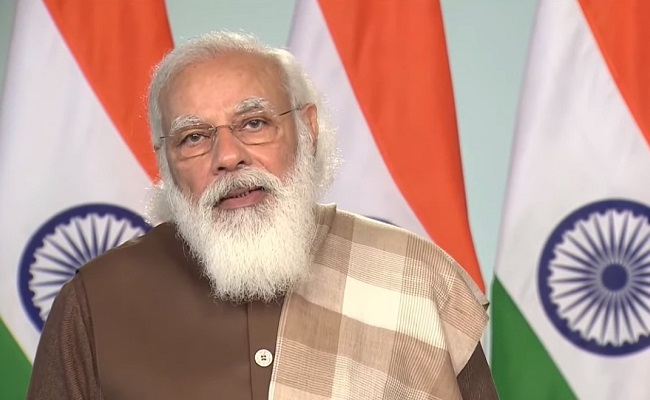 Prime Minister Narendra Modi had announced that covid vaccine would be given to every citizen above the age of 18 years from May 1.
It was only a fortnight ago that Prime Minister had announced the Tika Utsav from April 11 to 14, where he said 6 lakh people per day in every state be given the vaccine.
This would account for 24 lakh people for four days in every state. There are 29 states and the total vaccination would come around 6.96 crore for four days in the country.
Though he announced the Tika Utsav so prestigiously, as he had been doing on every issue for the past seven years, the government had failed to supply even less than quarter of the vaccine doses that were announced.
In AP alone, the Modi dispensation could supply 6 lakh doses only on one day in the Tika Utsav period of four days.
Having miserably failed in Tika Utsav, the Modi government had now announced that it would supply vaccine for every citizen above the age of 18 years.
According to the Census of India, there are 138 crore people in the country of whom 95.71 crore people are above the age of 18 years.
The country has 42.28 crore people below the age of 18 years as on January 2021 and the number might go up once the government completes the census for the decade.
As per the available data with the government, it would require to give vaccination to 95.71 crore people from May 1 as committed already.
Going by what they have done during the Tika Utsav, it is highly impossible and unbelievable for anyone to take Modi's tall claims seriously.