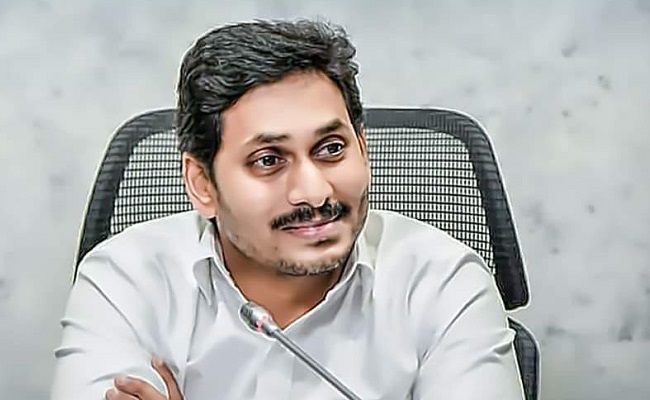 Who is the secret man behind N Chandrababu Naidu's arrest on September 9th?
Many might assume that the responsibility lies with figures such as Jagan Mohan Reddy in the state or individuals like Amit Shah and Narendra Modi at the national level.
However, the truth is that the credit for that arrest goes to an undisclosed individual who showed a crucial video to Jagan Mohan Reddy while he was in London.
It's astonishing to note that Jagan Mohan Reddy doesn't carry a mobile phone with him and relies on various regional and national newspapers for his daily news updates. Consequently, he rarely encounters videos or clips as the general public does.
The people around him seldom find the opportunity to share such videos with him, especially when he is occupied with official duties when he is in the State.
However, during his trip to London, he had some leisure time, and a person close to him took the chance to present him with this video.
The video in question featured Chandrababu Babu Naidu warning Jagan Mohan Reddy, invoking the name of his father and delivering the lines:
"Mee Naanna laanti vaade naa daggara thoka thipplaa. Tamashaaga undaa rajakeeyamante? Anaga drokkutaa okkokkadini. Marala thirigi levaleru".
Another video that he saw was Lokesh's warnings to Jagan Mohan Reddy.
After viewing this and many such videos, Jagan Mohan Reddy promptly decided to arrest Chandrababu Naidu within a few hours, and the rest is history.
Jagan decided to go with arrest as he believed that not taking proper legal action on CBN would send a wrong signal to his own partymen.
Whatver it is, without Jagan Mohan Reddy having seen this video, it's unlikely that Naidu would have been arrested at this time.
While the arrest of Naidu may not be imminent (though preparations were made by his legal team long back), it was the revelation of this video by the secret-man alongside Jagan Mohan Reddy that led to Naidu's immediate imprisonment.