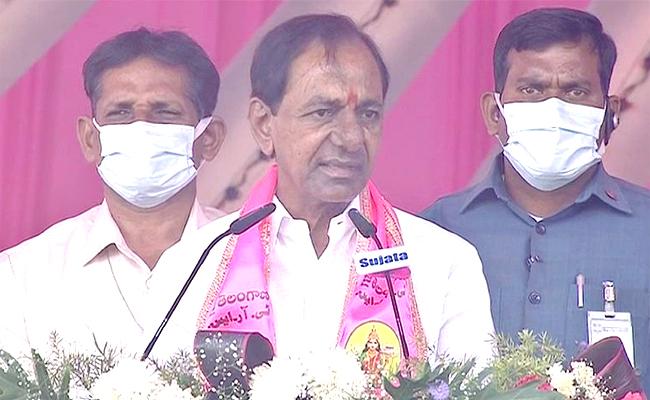 It was on October 5 that Telangana Rashtra Samithi president and chief minister K Chandrasekhar Rao made a grandiose announcement of entering national politics by renaming the party as Bharat Rashtra Samithi.
Within minutes of making the announcement, KCR rushed senior leaders of his party – Boinapalli Vinod Kumar and Srinivasa Reddy to New Delhi with a letter to Election Commission of India communicating the change of name of the party and seeking its approval for the same.
He also asked the ECI to ensure that the party retained its election symbol "car" for the new national party and freeze the name TRS, so that no other party would register it in the same name.
So far so good. But it has been a month since the development took place. KCR announced that his national political entry would create ripples across the country, but there has absolutely no movement on that front.
Let alone shaking the national politics, KCR seems to have completely forgotten about the BRS. There has been no effort to get the recognition from the ECI till date and the party continues to be referred to as the TRS.
A few days after announcing the BRS, the chief minister went to New Delhi and spent nearly 10 days there. There were leaks from the CMO that he was holding discussions with various sections of people to finalise the philosophy and agenda for the national party.
KCR returned from Delhi, but there has been absolutely no such development on the BRS flag, philosophy or agenda.
The focus was completely shifted on to Munugode by-election and later to the alleged poaching of the TRS MLAs by the Bharatiya Janata Party.
As such, the BRS remains a non-starter. It looks like there are no takers for KCR's new national avatar and he might drag his plans till the next assembly elections!