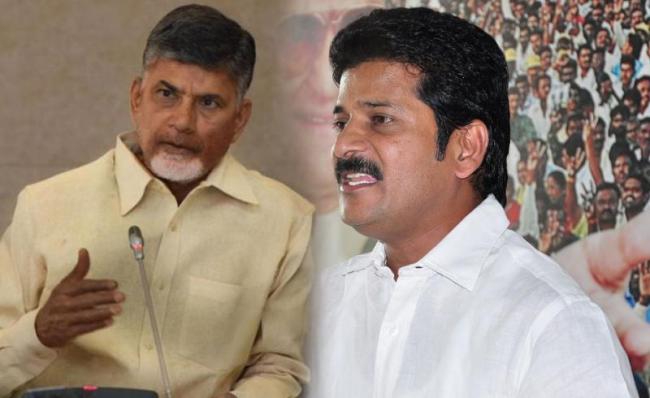 Revanth Reddy has been getting indoctrinated by some forces with vested interests to start a new regional party in Telangana State.
Sources say that some big heads in TDP are coming forward to give backup to Revanth Reddy in this mission.
The idea is to see the lost glory of TDP in Telangana at least with some other party name.
Considering the population of Reddys in Telangana State, the TDP supremo is thinking that it is better to start a party with Reddy leadership.
The reason for restricting TDP only to the office at KBR Park in Telangana is for two reasons:
- The party supremo has come to conclusion that the anti Andhra party feeling has penetrated in big way in Telangana
- The party image has got camouflaged with the might and power of TRS supremo and his family members.
While TRS is enjoying the monopoly in Telangana State, the TDP's idea to make Revanth Reddy set up a new regional party may sound logical as a thought, but backfires in practicality.
The reason is simple- Revanth Reddy is a good leader but he is overrated if considered to lead a party.
It becomes very difficult for him to bulldoze the political strategies of TRS and the faith of people on KTR as future CM of Telangana.
Above all, TDP uses Revanth Reddy and ignores him if he falls into a legal quagmire. The recent note-vote case is a classic example.
Despite knowing all this, if Revanth Reddy heeds to the ideas of TDP supremo, none can help than showing pity on him. It will be like Thotaramudu believing in Mantrikudu of Pathala Bhairavi.
Then, what is the safe option for Revanth Reddy now? Nothing but joining the BJP. Because, Congress is a spent force like Communist Party and TDP is a disappearing party.