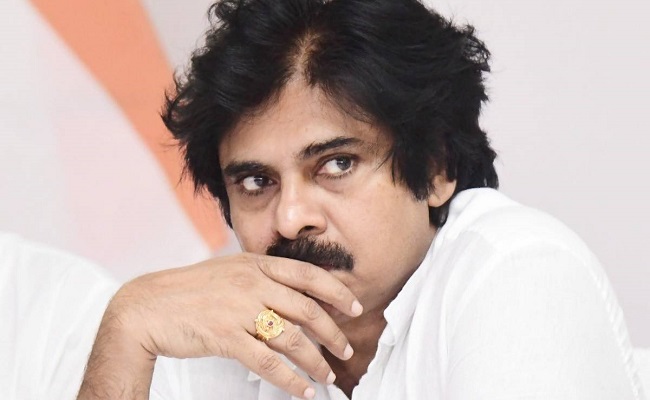 The BJP top leadership is not happy with Jana Sena chief Pawan Kalyan for sharing internal issues with TDP chief Chandrababu Naidu.
The BJP national leadership is upset about the way Pawan Kalyan disclosed some facts about the alliance with the BJP in the upcoming elections.
Pawan Kalyan recently met with BJP chief J P Nadda in Delhi, where they discussed several issues, mostly related to Andhra Pradesh.
As Jana Sena is in an alliance with the BJP, Nadda reportedly shared his thoughts on the future of the two parties in the state.
The BJP leaders are waiting for the TDP to lose its following and leaders naturally, so that they can become the political alternative to the party.
However, upon his return from Delhi, Pawan Kalyan met with Chandrababu Naidu and reportedly told him everything.
The BJP leaders feel that Pawan Kalyan has to learn more about politics as he is still politically immature.
The BJP leadership also believes that Pawan Kalyan is more interested in and leaning towards Chandrababu Naidu than the BJP.
A section of the BJP leaders from Andhra Pradesh are angry with Pawan for speaking on their behalf about the alliance.
The BJP is a national party, and they have a different strategy for every state. The TDP and Jana Sena are regional parties, and the BJP leadership is clear about its approach towards these parties.
Without knowing all of this, Pawan Kalyan became a spokesperson for the BJP in announcing the alliance, which has made the BJP leaders angry and annoyed.
Some BJP leaders have even proposed breaking the alliance with Pawan and leaving him to go with the TDP.