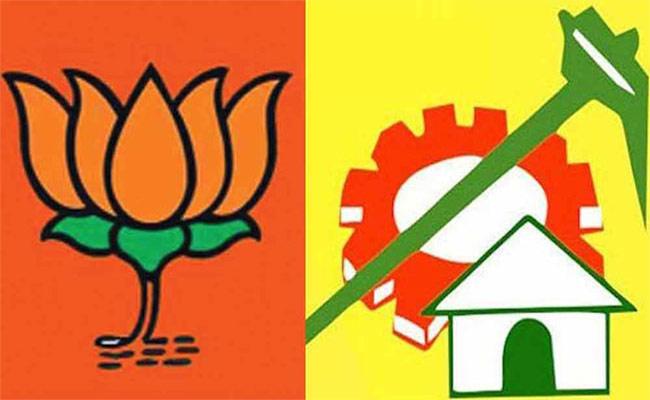 Bharatiya Janata Party national leadership is learnt to have indicated to Jana Sena Party led by power star Pawan Kalyan that there is no question of allowing Telugu Desam Party into the alliance between the two parties in Andhra Pradesh.
The party national leadership has reportedly handed the blue print to Pawan Kalyan as suggested by him in the past for preventing the split of anti-incumbency votes in the state.
According to this blueprint, there is no place for the TDP in the scheme of things of the BJP-Jana Sena alliance. If Pawan wants the TDP to be part of it, he can as well snap ties with the BJP.
The BJP leadership has also made it clear to Pawan Kalyan that it has a long-term plan for Andhra Pradesh and not the immediate elections in 2024.
It believes in gradual building up of a strong opposition in the state; and if it makes any attempt to put up a fight against YSR Congress party, it might backfire on both the parties.
Apparently, the BJP leadership is of the view that it the TDP loses the elections this time, it will gradually fade away from the state politics because of the leadership crisis and by 2029, it will be reduced to a non-entity.
"By that time, the BJP-Jana Sena combine should grow up into a strong opposition and the anti-incumbency against the Jagan government would be at its peak. In the absence of the TDP by then, the BJP-Jana Sena combine can have the chance to grab the power," sources said.
Perhaps it was only after receiving clarity from the national BJP leadership that Pawan Kalyan has started putting up more demands before the TDP for an alliance.
"If the TDP concedes its demands, Jana Sena can snap ties with the BJP. Otherwise, it will follow the BJP blue print," sources added.