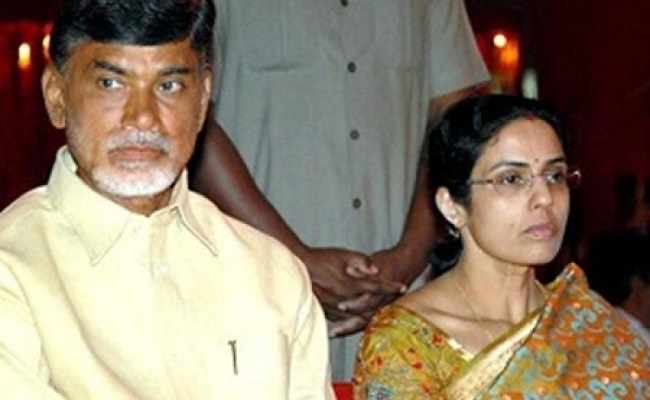 This is the continuation to the most popular crying episode of Chandrababu Naidu.
Shivaji, the film actor who talks in support of TDP stated in a TV interview that the reason for Chandrababu's tears is not just one incident but a disturbance that has been going on in his family for many days. Saying this he stated that Bhuvenshwari Devi didn't eat food for the last 25 days.
On the other hand, there was another media story that Chandrababu received a phone call from Bhuvaneshwari before the press meet and cried so badly. But only on the pressure of his partymen he called for the press meet and cried inconsolably. The content of the phone call is not known anyway.
But today, a pro-TDP news paper published that Bhuvaneshwari consoled Chandrababu Naidu and he is coming to normalcy now.
Who consoled who? Should the public believe what Shvaji told is true? Is the phone call before the press meet is true? Is Bhuvaneshwari consoling Chandrababu is true? Or is everything true? Or else all are fake?
The covering statements and write ups from the pro TDP groups always confuse the people around.
Coming to the bottom line, any man would become angry when someone talks bad about his wife, but hardly weeps. So, the reason for Chandrababu's weeping can be linked to Kuppam's result but not the question regarding Lokesh's birth.
Click Here for Latest Direct-to-OTT Releases (List Updates Daily)