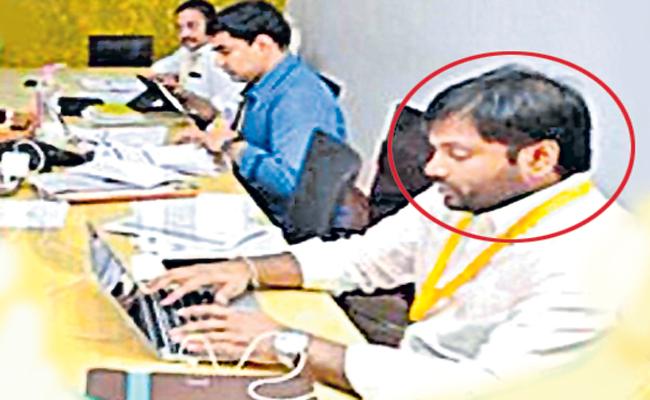 It is widely known that P. Srinivas, Chandrababu Naidu's Personal Assistant, has been in the USA since Chandrababu's arrest.
Since then, there has been no sight or sound of his whereabouts.
However, a screenshot from the NRI TDP Dallas USA WhatsApp group has been circulating, announcing a 'Meet and Greet' event featuring P. Srinivas in Dallas.
The invitation for this event states that the 'Meet and Greet with P. Srinivas' will take place from 6 PM to 9 PM at Amaravathi Restaurant in Irving, TX. The invitation prominently highlights that 'Food and Beverages will be Served.'
The event is organized by Dallas Yuvatha, and its agenda includes a 'Panel Discussion on Skill Scam' and a 'Q&A session on CBN's Bail and Jagan's corruption.'
These viral screenshots are drawing attention in light of Chandrababu Naidu's arrest and underscore the strong sense of a 'particular community unity' transcending geographical boundaries.
Conversely, Kilaru Rajesh, who serves as the Personal Assistant to Lokesh, has also traveled to the United States.
It is surprising to note that both the father's and son's PAs are in the USA, especially considering the legal troubles and imprisonments their bosses are currently facing in India.
Social media reports suggest that all alleged TDP wrongdoers have fled to the United States.