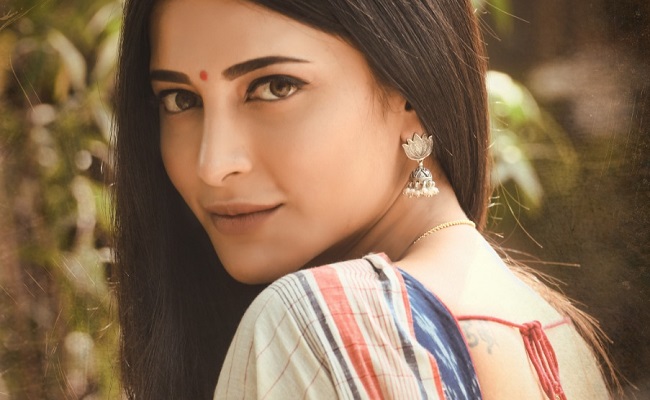 Shruti Haasan is not only a beautiful talented actress on screen but she also has the ability to either tighten or loosen the screws in head as per requirement and convenience, like her father.
Freshly when asked about why she gave up alcohol, she said, "I have partied with my friends and drank whole night, and consumed more than what we generally do on Saturday nights. I had enough for my life and decided not to touch it again. I am not preaching here whether alcohol is good or bad. I feel my life is better after I gave it up"
But when asked how she is dealing with the controversy and trolls, she responded, "If a man drinks, no one makes it a point. But if a women drinks it is a controversy for you. So bad. Do you know in India there are women in village those drink regularly just to withstand the beatings of their husbands? Why don't you address such issues?"
Well, the Press has no other choice than giving a deep breathe and saying thanks to her.
Needless to say that Shruti acquired the genes of her dad in making out a new controversy denying and answering about an existing controversy.