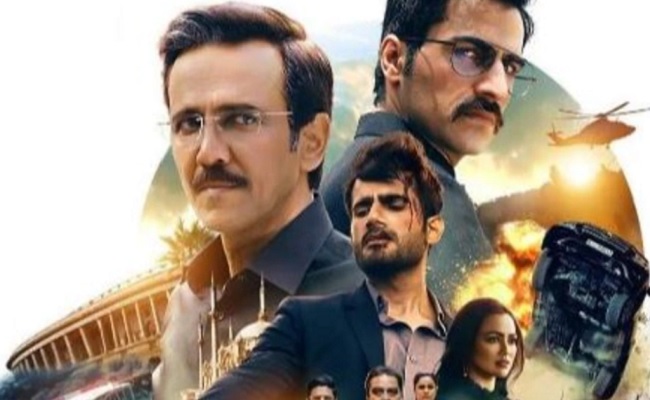 Bollywood filmmakers are banking on espionage thrillers to grab the attention of OTT subscribers.
The latest to join the list is Special Ops from Disney+Hotstar. The Family Man from Prime Video, Bard of Blood of Netflix have similar premise.
Despite familiar setting, Neeraj Pandey who is adept at dealing with the subject is the creator of Special Ops and he has created many nail biting sequences and thrilling episodes to make us binge on it.
Special Ops take a while to get to the point. The 'enquiry mission' is stretched beyond a point as the protagonist RAW officer Himmat Singh (an ever reliable and stupendous Kay Kay Menon) introduces his team one after the other. Himmat has been hunting for the 'mastermind' of Parliament attack for nineteen years.
It takes so long for Himmat and his team to reach him that people start doubting the existence of such terrorist at all.
Himmat tells where and how it all started to the enquiry commission members as he keeps communicating with his team's key member Farooq Ali (a charismatic Karan Tacker), who gets closer to the 'target'.
The narrative feels a bit tiresome at the beginning of the series, but it keeps you on the edge of the seat as the plot thickens. It picks up pace in the fourth episode or so and the last three episodes are nail bitingly superb with some unexpected twists and turns.
There is also 'The Family Man' angle to Himmat Singh, which is beautifully gelled into the action setting. Vinay Pathak as the trusted aide of Himmat and Gautami Kapoor as his beloved wife are terrific in the supporting cast.
The series was shot in exotic foreign locales and is no less than any Bollywood biggie in terms of production design and visual quality. Cinematography and background score are fantastic.
Special Ops does have some shortcomings and pace issues here and there, but is worth watching Indian series that will surely help you pass time during this extended lockdown period.
Bottom Line: Not Special, But Watchable!
Rating: 3/5