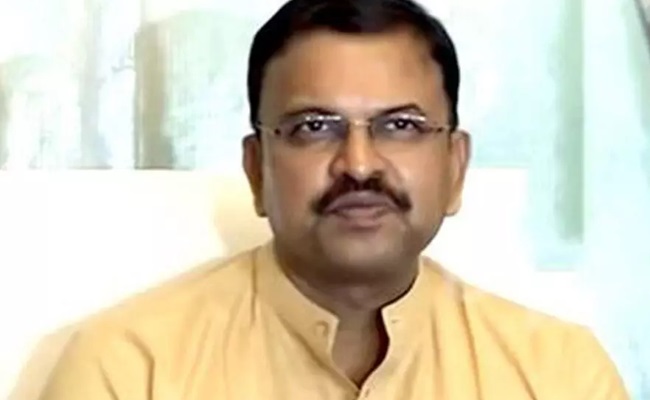 Former joint director of Central Bureau of Investigation (CBI)-turned-politician V V Lakshminarayana, better known as JD in political circles, is said to be planning to return to active politics, but from a different forum.
In 2019, Lakshminarayana tried his luck in politics by joining the Jana Sena Party led by power star Pawan Kalyan.
He unsuccessfully contested the Lok Sabha elections from Visakhapatnam parliamentary constituency, but got good number of votes.
Yet, he did not continue in Jana Sena for long and resigned from the party citing strange reasons – he did not like Pawan Kalyan returning to films to make money and wanted the power star to do full time politics.
After that, Lakshminarayana confined himself to social activities. There were reports that recently he had made an attempt to consolidate the Kapus across the state and even attended a meeting of Kapu leaders at a hotel in Hyderabad.
The latest report is that the former CBI JD is now planning to join the Aam Admi Party and might even head the party in Andhra Pradesh.
After the recent victory of AAP headed by Delhi chief minister Arvind Kejriwal in Punjab assembly elections, there has been a lot of craze for the party down South as well.
The party is trying to gain a foothold in Telangana by taking up a padayatra from April 14. Senior AAP leader Somnath Bharati has been appointed as party in-charge of Telangana and he has been asked to regularly tour Telangana.
In Andhra, however, the AAP doesn't have a good leadership. It is learnt Kejriwal is of the view that there is a serious political vacuum in Andhra Pradesh and there is a chance for AAP to emerge as a force in the state.
That is precisely why Kejriwal is learnt to have contacted Lakshminarayana and discussed the possibility of expanding the party in Andhra Pradesh. Apart from Lakshminarayana, he is learnt to have spoken to a few other retired bureaucrats in the state.
If everything works out, Kejriwal might appoint Lakshminarayana as the in-charge of AAP in Andhra Pradesh and develop it by 2024. If necessary, AAP might even consider entering into an alliance with likeminded parties, including Jana Sena.
Let us see how far these efforts will materialise.