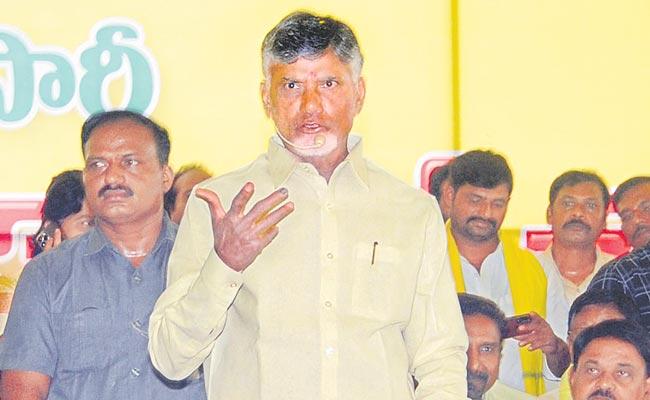 Telugu Desam Party president and former Andhra Pradesh chief minister N Chandrababu Naidu, who is fighting his "last battle" to return to power in the next assembly elections in the state, is coming out with strange names for his agitation programmes against the Y S Jagan Mohan Reddy government in the state.
For the last few months, Naidu has been travelling from place to place with his programme, named as "Badude Badudu" (blow after blow), explaining to the people how the Jagan government has subjecting the people to untold miseries.
The other TDP leaders, too, have been organising this "Badude Badudu programme" in their respective districts to counter the Jagan government's "Gadapa Gadapaku Prabhutvam" (Government at the every doorstep) programme.
On Saturday, Naidu came up with yet another programme with a crazy name – "Idem Kharma" (What's this fate?), apparently to highlight how the people were destined to witness destruction of Andhra Pradesh in various fields in the last three and a half years.
He announced this programme while addressing the extended state executive committee meeting of the TDP at the party head office at Mangalagiri. Naidu said the democracy had been under attack from the ruling YSRC with the support of the police.
Apparently, these crazy names are being finalised by Naidu in consultation with his political strategist Robin Sharma.
Party sources said the TDP chief would introduce Sharma to the party leaders at the executive committee meeting and ask them to report to him.