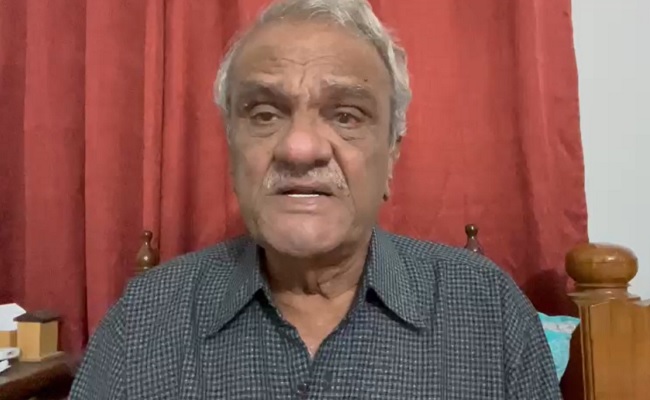 K Narayana, the National Secretary of the CPI, has offered his insights into the political landscape of Andhra Pradesh.
Narayana foresees future alliances forming between the BJP, Janasena, and TDP. He boldly stated that if these three parties were to contest together, YS Jagan would reclaim the position of Chief Minister. It is widely known that the CPI strongly opposes the YCP.
Recently, K. Ramakrishna, the CPI State Secretary, informed the media that they would be contesting alongside the TDP and Jana Sena. However, Narayana's contrasting statements made a significant impact while this announcement was still fresh.
Narayana does not conceal his thoughts, promptly expressing them. It has come as a shock to the three parties that he has shared his perspectives on the political situation in Andhra Pradesh.
He asserted that there is a robust opposition to the BJP in Andhra Pradesh, cautioning that this opposition would undoubtedly affect the alliance of the three parties. Consequently, all those opposing the BJP would cast their votes in favor of the YCP, he said.
Notably, Muslims, Christians, and Dalits constitute a substantial vote bank for the YSP. It is noteworthy that Narayana has made it unequivocally clear that the YCP will regain power.
It is public knowledge that K. Ramakrishna, the CPI State Secretary, recently mentioned that they advised Pawan Kalyan not to joing hands with BJP.
However, considering that the BJP holds power at the national level, it is evident that the party is struggling to form an alliance. Their strategy revolves around impeding Jagan's progress.
Narayana's assertion that Jagan will reclaim the Chief Minister position will undoubtedly rouse the ire of supporters from the three parties.
Criticism has already begun stating that Narayana is talking like this as TDP and Janasena are not valuing to join CPI with them.