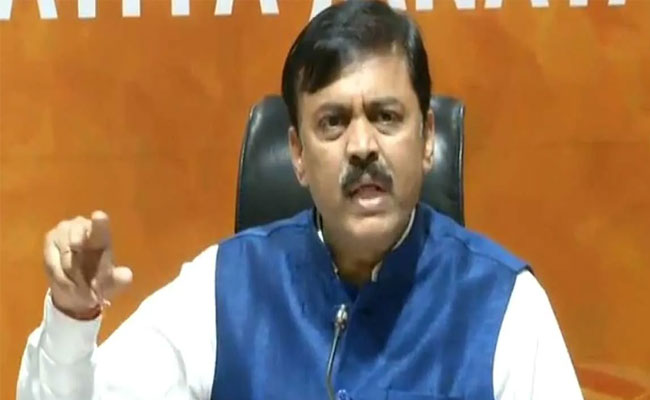 Telangana Rashtra Samithi president and chief minister K Chandrasekhar Rao is no doubt going all out in fighting against the Narendra Modi government at the Centre and the Bharatiya Janata Party.
But in a bid to defame the BJP, the Telangana chief minster is also shooting arrows in the darkness by making strange allegations, hoping that they would put the saffron party on the backfoot.
One such allegation KCR had made at the joint meeting of the TRS legislature party and parliamentary party was that the Modi government was conspiring to pull down the Y S Jagan Mohan Reddy government in Andhra Pradesh, despite the fact that Jagan wants to maintain friendly relations with the BJP.
"Is it not gross injustice? How can BJP betray its own friend and conspire to destabilise his government?" KCR asked.
But the BJP described KCR's allegation as a cheap publicity stunt.
"It is completely baseless and fabrication by the Telangana chief minister aimed at getting cheap political mileage," BJP leader and Rajya Sabha member G V L Narasimha Rao said on Wednesday.
Stating that the TRS chief was trying to make fictitious comments only for creating political sensations, GVL wondered when Jagan himself had no such doubts or fears, why KCR would have such apprehensions.
"Has the YSRC appointed KCR as its spokesperson?" he asked.
He wondered whether KCR was speaking about Andhra Pradesh because he was changing his party's name as Bharat Rashtra Samithi.
"He wants to get cheap coverage in the media. Nothing more than that," the BJP leader said.
GVL reiterated that BJP and Jana Sena Party would fight the next assembly elections in AP together and emerge as an alternative to the YSRC.
He predicted that before the elections, there would be large scale exodus of leaders from other parties into the BJP.