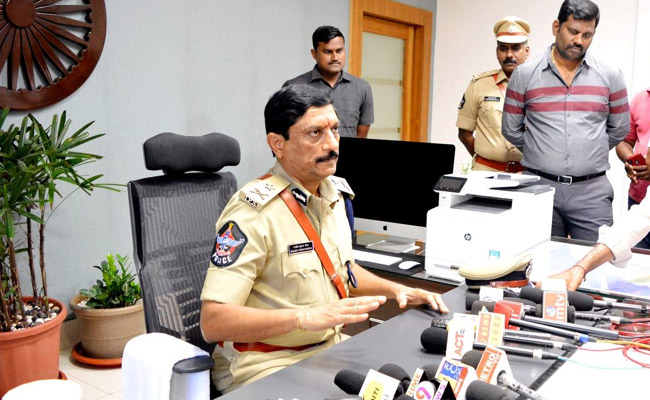 The sudden transfer of Visakhapatnam police commissioner Rajiv Kumar Meena on Tuesday night has raised many an eye brow.
A 1995-batch IPS officer Meena was replaced by a five-year junior officer Manish Kumar Sinha, who had hitherto been working as inspector general police (intelligence).
Meena was not given any posting but was asked to report to the police headquarters at Mangalagiri.
What forced the sudden transfer of Meena from such a key position at a time when Visakhapatnam is all set to turn into the executive capital of the state surprised everybody.
In fact, Meena was made head of the high-level committee constituted by the government to enhance security system in the port city in the wake of it becoming the executive capital.
Sources said Meena had been non-controversial and upright officer, the government felt he is too mild to head the police department in the executive capital and it wanted a tough officer like Sinha.
There is also another talk that the government was not happy with the way Meena had handled the sensational baby selling racket involving Srishti Hospital in Visakhapatnam. He had apparently failed to unearth political links behind the racket.
At the same time, there is also a talk that Meena had acted tough with some land grabbers who were claiming to have strong political connections.
"One cannot rule out the involvement of top political leaders in the transfer of Meena all of a sudden," sources said.