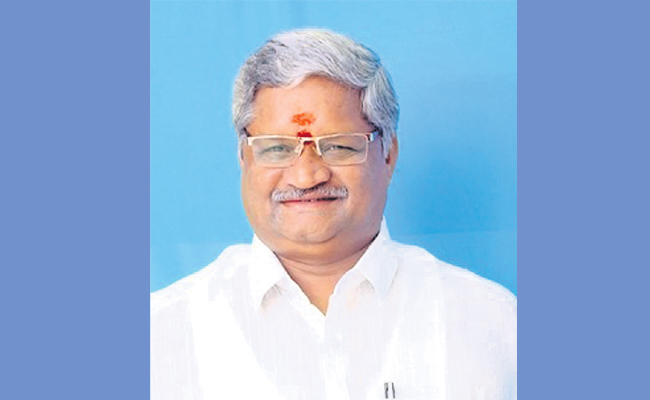 The aggressive statements by the Andhra Pradesh employees' union leaders against the Y S Jagan Mohan Reddy government have raised many eyebrows, as they are not only explosive, but also appeared be a sort of revolt against the government.
The Andhra Pradesh state governments employees' Joint Action Committee leader Bandi Srinivasulu went to the extent of calling for dethroning Jagan Mohan Reddy from power, for the sake of achieving employees' demands.
He even gave the calculations as to how Jagan can be pulled down from power.
"There are 13 lakh employees are there in the state. Each employee has five votes. It would be mean we have 60 lakh votes. We can pull down the government or if the government concedes our demands, we can allow this government to continue. Any party has to bow its heads before the employees," Srinivasulu said.
The JAC leader even made personal comments against Jagan.
"We believed the words of the person who said he had heard our problems and he was there with us. We got him 151 seats. But he cheated us. He is overwhelmed by winning these municipalities and zilla parishads. Chandrababu Naidu knows the power of our government employees," he said.
One wonders how the employees' union leaders could make such explosive statements against the party and the leader in power, as they would only jeopardise their own interests.
Perhaps, they might not be aware that Jagan is not like his predecessors, who would succumb to such pressure tactics. He knows how to handle them and counter their threats.
Secondly, the TDP also might not extend support to their demands at this stage, as they know they had played a major role in the defeat of N Chandrababu Naidu in 2019.
Naidu is also not happy with the employees for not standing by the demand for Amaravati as the capital city. And more importantly, he is also angry with the police for harassing the TDP workers. So, he won't support them, at least for now.
Maybe before the next elections, Naidu may come out with some promises for the employees. So, what is their confidence that they would bring the Jagan government on its knees to get their demands resolved?