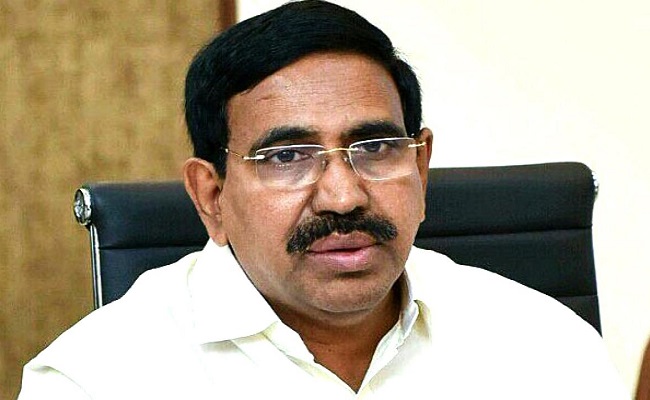 Following the humiliating defeat in the recently held gram panchayat and municipal elections in Andhra Pradesh, the 40-year-old Telugu Desam Party has plunged into an unprecedented crisis.
Such is the pathetic state of the party that party president and former chief minister N Chandrababu Naidu was forced to drop out from the contest in the ensuing mandal parishad and zilla parishad elections, fearing that his party might repeat the dismal performance in these elections as well and that would be further loss of face for the party.
In many districts, the TDP leaders have been reluctant to work for the rejuvenation of the party in their respective areas. For example, in Nellore, there is no TDP leader worth mentioning who can put up a strong fight against the YSRC.
Many of its leaders are not coming forward to take active part in any party activities. Take the case of former municipal administration minister P Narayana, promoter of Narayana Group of Institutions across the Telugu states. He is said to be virtually in political hibernation.
When the TDP was in power, Narayana used to call shots in the district. He is learnt to have made big money in the land dealings in Amaravati, but after he lost the elections in 2019, he is nowhere to be seen. He is not attending any of the party meetings, even virtually.
Except former minister and politburo member Somireddy Chandramohan Reddy and party general secretary Beeda Ravichandra, no TDP leader is visible in public in Nellore district.
Since many parts of Nellore fall under Tirupati parliamentary constituency, there is a serious bankruptcy of leadership for the TDP in the district. Only Panabaka Lakshmi, who has a little hold in Gudur area, is struggling on her own to get some votes.
Click Here for Latest Direct-to-OTT Releases (List Updates Daily)