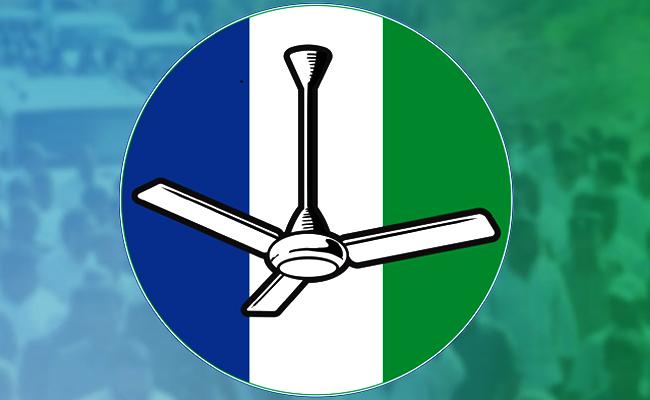 The ruling YSR Congress is clear in its vision in the run for the Tirupati Lok Sabha constituency by-election.
The ruling party had posted ministers, MLAs and MLCs in every mandal, each of them covering every village, while their supporters visiting every house and meeting every voter.
The target for the ruling party is 85 per cent polling and 5 lakh votes margin for its victory. The rank and file of the party are working with this clear vision.
However, there is confusion in the opposition party, as it appears.
The BJP and Jana Sena have together fielded retired IAS officer K Rathna Prabha this time. Though the BJP-Jana Sena started their campaign with some edge over the sub-caste of their candidate, the two parties are now in the midst of confusion.
The Election Commission had allocated Jana Sena's election symbol – Glass – to a local registered party, the Navarang Party.
The "Glass" symbol in the ballot paper would certainly be mistaken for Jana Sena and most of the votes that were expected to go for the BJP candidate will now go for the Navarang Party candidate.
This would certainly cause major damage to the BJP and the leaders of the two parties are in uttar chaos as what to do to counter this.
Ironically, the TDP too is in confusion as the party is not participating in the MPTC and ZPTC elections, but in the fray for the Tirupati by-election.
The rank and file of the TDP are in a state of confusion as whether they are in the race or not, as the mandal parishad and zilla parishad constituencies in Tirupati Lok Sabha constituency area are going for polls.
The TDP candidates too are in the race for the MPTC and ZPTC elections and the party symbol – Cycle – exists in the ballot paper, though they were boycotted.
Ironically, the TDP leadership is having tough time with some leaders continue to campaign for their candidature in the MPTC and ZPTC elections, defying the party's decision.
With some leaders campaigning and some not, with more leaders in the campaign for Lok Sabha by-election, the party ranks and their voters at the grassroots are in a state of confusion.
One would say that this confusion is likely to go in favour of the ruling YSR Congress in the Tirupati by-election.
Click Here for Latest Direct-to-OTT Releases (List Updates Daily)