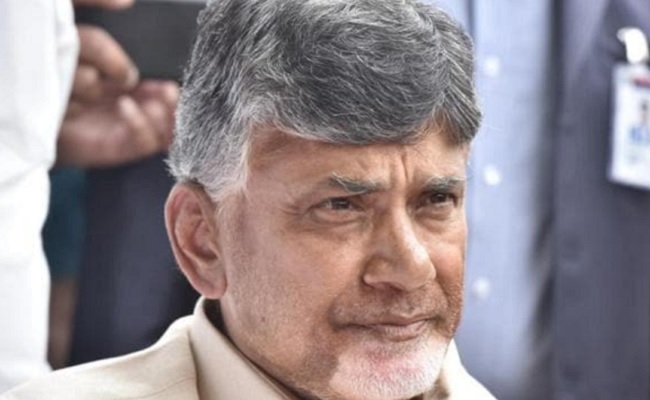 Telugu Desam Party president and former Andhra Pradesh chief minister N Chandrababu Naidu refuted the criticism against the Telugu film industry that it had been pro-TDP right from the beginning.
Launching his party's e-paper on Tuesday, Naidu said it was unfortunate that the TDP was being unnecessarily dragged into the ongoing tussle between the film industry and the Andhra Pradesh government.
"The Telugu film industry has never supported the Telugu Desam Party. When I was the chief minister and even in the recent past, the Telugu film makers made films against me and my party," Naidu explained.
The TDP chief also made some interesting comments against megastar Chiranjeevi.
He said the TDP would have come to power in 2009, had Chiranjeevi not launched his Praja Rajyam Party and split the anti-establishment vote in the erstwhile combined Andhra Pradesh.
Naidu, however, said Chiranjeevi had never been against him, though both of them differed on political issues.
"Political fighting is part of the game," he said.
The TDP chief said Chiranjeevi had always been his good friend, irrespective of the political affiliation.
"Before and after launching his party, he was friendly with me. Even after merging the Praja Rajyam Party with the Congress, he had good relations with me. Even now, he is maintaining the same relations," he said.