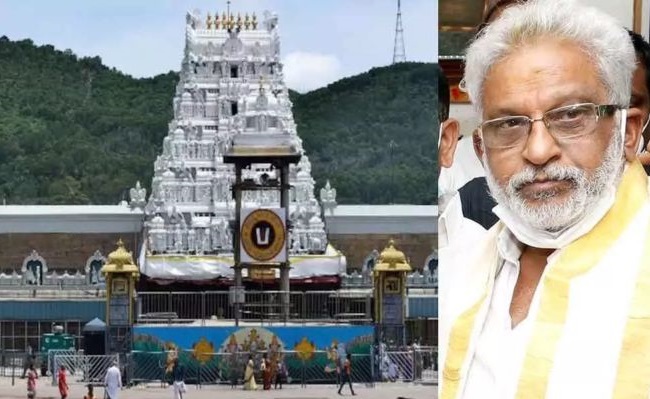 It has now become a new trend for a section of media to play up wild allegations against a political leader made by his opponents without even verifying the factual position or taking his version and then, going back on the same in a routine manner later.
This is what Times Now, the most popular channel from the prestigious Times of India group on Wednesday.
The channel carried a news story at 8.30 pm, highlighting the ongoing agitation of the opposition parties against the vandalization of several temples in the recent past in Andhra Pradesh.
The channel carried the allegations of some opposition leaders stating that the chairman of Tirumala Tirupati Devasthanams (TTD) trust board Y V Subba Reddy himself is a Christian, and so, the Jagan government has little regards towards Hindu temples.
Obviously, the channel did not make any attempt to verify the allegations and believed the argument that since Jagan is a Christian, his uncle Subba Reddy also must be a Christian.
Since there was no clarification from the channel, the message has gone into the people that a Christian is heading the Hindu temple trust board.
Apparently, the channel got a strong rebuttal from the Jagan government and so, on Thursday morning, it had to issue a small clarification. It reads like this:
"During the broadcast of news story at 8:30 PM on the 6th of January, a reference was made to a charge made against the Chairman of Tirumala Board Mr Y V Subba Reddy. The charge has been levelled by Hindu Groups and Opponents of the Andhra Government."
"TIMES NOW doesn't endorse the charges or the reference made against the Chairman of Tirumala Board Mr Y V Subba Reddy. It has been acknowledged that the Chairman Mr Y V Subba Reddy is a Hindu and not a Christian as alleged. At no point of time did TIMES NOW intend to damage the fair name or hurt the sentiments of Mr Y V Subba Reddy."
This is like applying ointment after causing a wound, isn't it?