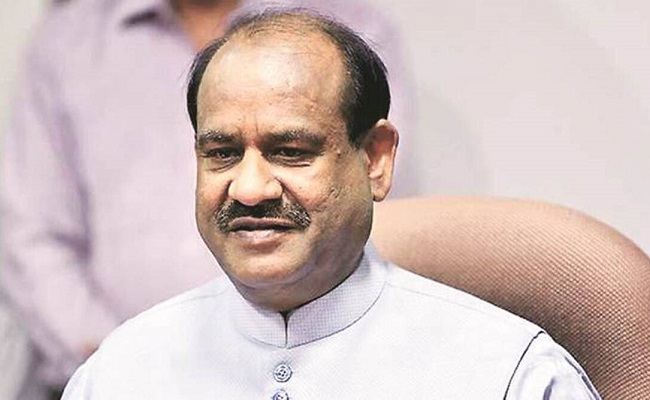 Lok Sabha Speaker Om Birla on Monday indicated that he cannot take a hurried decision on the disqualification of rebel YSR Congress party MP from Narasapuram Kanumuru Raghurama Krishnam Raju as demanded by YSRC general secretary V Vijay Sai Reddy.
Speaking to reporters, the Speaker said he would not like to make a running commentary on the petition filed by the YSRC leaders on the disqualification of Raghurama Krishnam Raju.
"There is a procedure to take action on such disqualification petitions," he said.
Om Birla said before taking any decision on such petitions, he would have to listen to the arguments of both the sides.
After examining the petition and listening to the arguments, he would send the petition to the privileges committee for further action, he said.
On the statement of Sai Reddy that the YSRC MPs would stall the proceedings of the parliament, if no action was taken against Raghurama Raju before the commencement of the winter session, the Speaker said the MPs had every right to register their protest on any issue in the House.
Meanwhile, Raghurama Raju said there was no merit in the disqualification petition filed by the YSRC MPs.
He reiterated that he had not resorted to any anti-party activity, but had only questioned certain decisions taken by the Jagan Mohan Reddy government.
"For instance, I opposed the decision to introduce English medium in the government schools, because it is against the spirit of the Constitution. How can it come under anti-defection law? How can they demand action against me for reminding the government about the Constitutional provisions?" Raju asked.