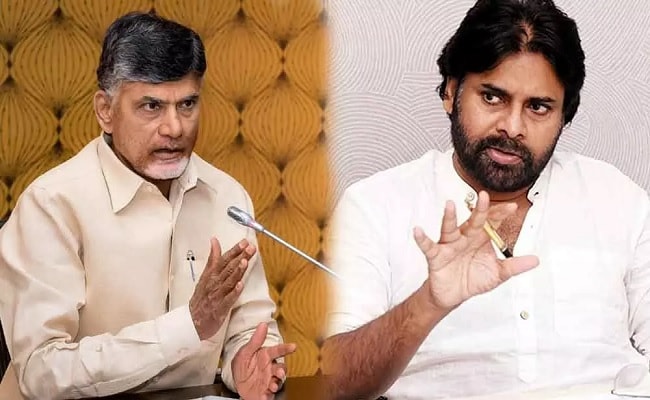 The TDP, which had seen humiliating defeat in the 2019 general elections is now making all out efforts to regain its lost strength.
With an eye on the 2024 general elections in the state, the TDP is leaving no stone unturned.
The party and the community have been facing toughest time since the 2019 defeat in the State and is not able to digest the situation.
The leaders from the party are facing arrests one after the other.
The community in general is having tough time with the government not giving any contracts, be it in civil works, or engineering works, liquor or sand.
The real estate in the state was brought to zero hitting the community hard or rather below the belt.
The party and the community have lost power and now slowly losing the money that they have been enjoying over the years.
This situation is said to be causing suffocation for them which is said to have made them to decide on trapping Jana Sena ahead of the next general elections.
The TDP leadership had started sending feelers to Jana Sena chief Pawan Kalyan asking them to come back for alliance.
The TDP is offering him a good share both in the Assembly and the Parliament seats, to ensure that the YSR Congress is defeated.
The TDP had also offered deputy chief minister post for Pawan Kalyan if the combine wins the 2024 elections.
It is to be seen what Pawan Kalyan will do in the months to come.