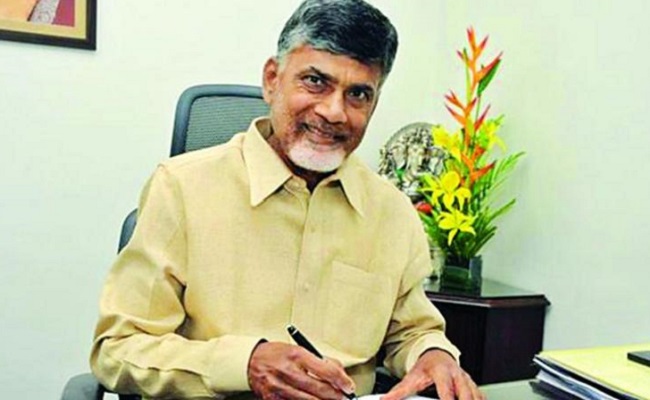 Every CM will have a style and his own way of handling things. Former CM Chandrababu Naidu also has a unique style of dealing with challenges.
As the coronavirus(COVID-19) outbreak has become a major threat to the world now, all the social media discussions are centered around it.
Some Telugu netizens are remembering Chandrababu and coming up with some comments on how he would have handled the challenge had it attacked in his regime.
Here are some comments picked up from a social media thread.
- Without even thinking for a second he would swiftly jump into the action and he would wage an all-out war on corona disease like a Chandraman similar to a Superman.
- He usually claims that he works 18 hrs. But he stretches his work hours more and he will devote 23 hours 59 minutes of his valuable day to fight corona. One minute of power-nap is enough to get back into the action again!
- The followers will become active and spread super catchy slogans on social media like Chandraman's relentless fight against corona.
- There will be news reports that he is conducting review meetings until midnight 2 O' clock by making the officials sleepless. The clock on his background shows 2 O' clock, which is in perfect sync with the news so that poor detectives fall flat.
- He shows his dissatisfaction with the officials for their lazy attitude at midnight!
- He conducts meetings with them, the whole night and asks them to work like him 23 hours 59 min. Of course, he doesn't hide his one-minute power nap secret! Because he is very sincere.
- He makes sure that some Tom in the central government speaks about his phenomenal efforts and uses them to create feelings of jealousy, ego, envy among the fellow CMs.
- He goes to the disease-affected areas and constructs temporary corona buildings with hundreds of crores.
- He speaks to the patients and enquires about their well-being. He makes sure the action is covered by cameras. He makes sure his face is not covered by mask for better visibility on screen. Yes, he may risk himself with coronavirus for the sake of publicity.
- He interacts with the sanitary workers and talks great about their profession. He himself sweeps, cleans and shows them how to keep our surroundings clean. News reports will immediately emerge about 'Chandraman's Cleaning Technique'.
- He will send a PowerPoint presentation to UNO. The presentation contract will be given to world-renowned consultancy.
- He takes up hourly monitoring on how the disease screening process is going on at the airports. He may switch off the ACs in airports and pump in hot air with heaters to make sure coronavirus is dead.
- He goes to Pune to put pressure on them for the fast completion of corona sample tests of AP people.
- He makes sure that the news comes out that he is in touch with all the multinational companies assuring them that corona is unsafe but AP is safe for investments.
- Finally there will be success celebrations. Showing victory symbols, giving long speeches on how they controlled the disease etc.
- Then comes the Chandraman's best soldier RK uncle. He conducts a corona show in his most unpopular channel.
- He writes a lengthy article on the weekend that Chandraman's efforts are successful and gives speculation as the inside info that China is thrilled with him and planning to install his statue in Wuhan non-veg market so that corona never dares to enter China.
These are all different points presented by different netizens who are seriously missing him in action. This shows the netizens became aware of the unique style.
It seems the style and the procedure can be patented.
Click Here for Latest Direct-to-OTT Releases (List Updates Daily)