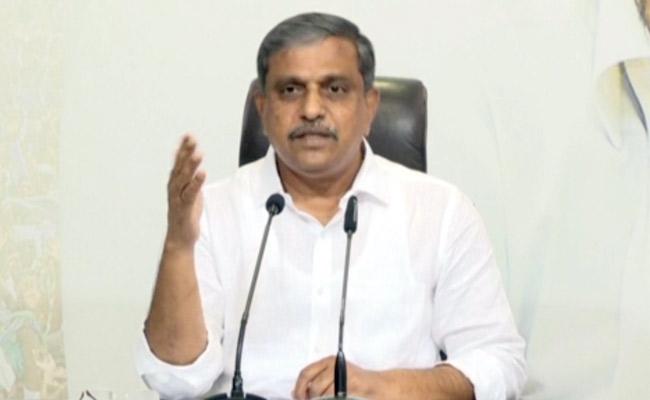 With the employees of the Andhra Pradesh government getting ready for agitation for a solution to their long-pending demands, senior YSR Congress party leader and state government's advisor (public affairs) Sajjala Ramakrishna Reddy entered the scene and doused the fire.
Sajjala held discussions with the representatives of AP Non-Gazetted Employees Union and Joint Action Committee (JAC) on the suggestion from chief minister Y S Jagan Mohan Reddy and managed to pacify them saying the government would resolve all their issues in a sympathetic manner.
Speaking to media later, JAC chairman Bandi Srinivasulu said the JAC leaders brought to the notice of Sajjala the issues concerning the employees and teachers.
"Sajjala responded positively and assured that he would find a solution after discussing with the higher officials in a couple of days," he said.
The JAC leaders told Sajjala that they were hoping to get new pay scales as per the Pay Revision Commission recommendations by Dasara festival. Sajjala told them that he would get the PRC wages at the earliest.
They also want the government to see that employees and pensioners get their salaries and pensions by 1st of every month. Now, they are not getting the salaries even after 10-12 days.
"We have given enough time to the government. We are under pressure from employees. We have not given any deadline to the government, but asked it to solve the issues at the earliest," Srinivasulu said.