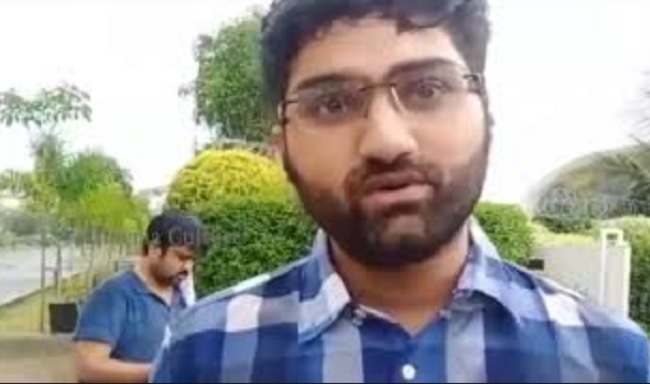 Rebel YSR Congress party MP Kanumuri Raghurama Krishnam Raju's son K Bharat has demanded a thorough investigation by Central Bureau of Investigation into the alleged illegal arrest of his father and the torture by the police of Andhra Pradesh Crime Investigation Department (CID).
Bharat filed a writ petition in the Supreme Court to this effect.
"If not CBI, the Centre should constitute a Special Investigation Team (SIT) to probe into the false case filed by the CID under the supervision of the Supreme Court," he said.
He alleged that the CID police harassed and tortured Raju illegally and found fault with the way he was arrested.
He made Union home secretary, principal secretary of Andhra Pradesh home department, chief minister Y S Jagan Mohan Reddy, CID additional director general P V Sunil Kumar and CID additional SP R Vijay Paul as the respondents.
He said his father had filed a petition in the CBI court seeking cancellation of bail to Jagan, since the latter was trying to intimidate the witnesses and posting his co-accused in high positions.
"Since then, my father had been receiving threatening calls and abuses and warnings in the social media," Bharat said.
He went on to say that Sunil Kumar was acting as per the directions of the chief minister.
"The entire police force has been under his control and he is behaving like an extra constitutional authority. Both Sunil Kumar and Jagan belong to the same community and this was exposed by my father in his letters to Prime Minister and Union home minister. My father questioned Sunil Kumar's comments praising Jesus Christ," he said.
He said the medical report given by the Guntur doctors was totally fabricated as the superintendent who conducted tests on Raju was a gynaecologist.
"My lawyers and the high court were not aware of it. Moreover, her husband is an active leader in the YSRC legal cell," Bharat pointed out.