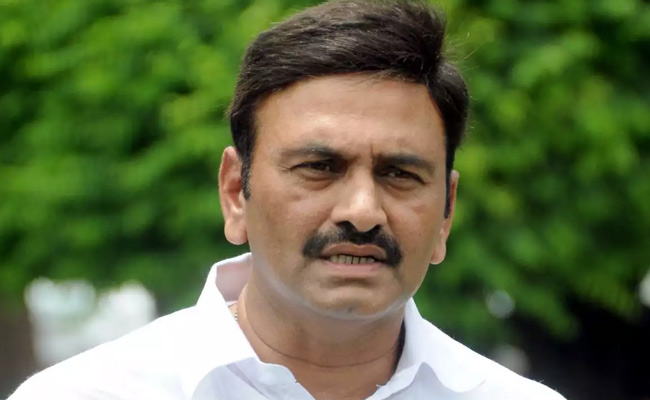 Smelling that the AP police would arrest him, rebel YSR Congress MP, K Raghurama Krishnam Raju, cut short his stay in Hyderabad and rushed back to Delhi on Saturday.
Raghurama's security personnel noticed a person moving suspiciously infornt of his house at Gachibowli.
They have also noted the vehicle number and found that the man belonged to the AP Police and had come to guide the team into the rebel MP's house.
Raghurama Krishnam Raju had come to Hyderabad on Friday and attended a book release function held at Ravindra Bharati.
He was originally scheduled to stay back in Hyderabad till Monday.
However, with the AP police planning to arrest him, the MP rushed to Delhi on Saturday morning.
The MP also wrote a letter to the Prime Minister alleging that the AP government was harassing him and sought protection.
He also sent a reminder to the Lok Sabha Speaker on the Privilege notice given by him against the AP police, particularly the CID.
The MP alleged that the police were targeting him and subjecting him to harassment against the rights and privileges that he has.
This is the third time that Raghurama Krishnam Raju escaped from the AP police in the recent times.
He left abruptly from the Military hospital earlier. Later, in January this year, he left from his Hyderabad house during Pongal, withdrawing his plans to visit his native Bhimavaram.