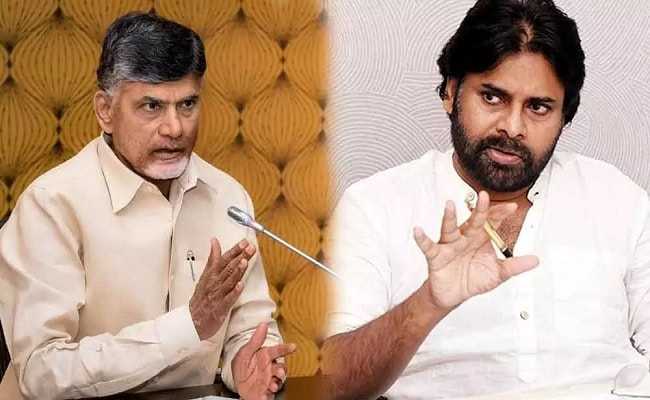 As Pawan Kalyan declared that he has three options ahead to contest in 2024 elections, many are saying that he is in the process of breaking Chandrababu's record in the matter of alliances and backdoor politics.
Chandrababu has the track record of joining hands with the parties like TRS, Communists, BJP and Congress on different occasions. Pawan Kalyan is half way through in rewriting the history of Chandrababu.
Chandrababu knows how to use alliances and friendships for political growth. But Pawan Kalyan is innocent in this aspect and so working only on behalf of Chandrababu but not for his own growth.
Pawan had marriages and divorces with Saffron, red and blue flag BSP. But with BJP he had friendship, then enmity and again now friendship.
He is in the process of rebuilding a relationship between BJP and TDP which was broken earlier. His last choice is to fight all alone. His first two choices are alliances. So he knows that he cannot face the music of Jagan Mohan Reddy single handedly.
Pawan Kalyan is behaving perfectly like Chandrababu Naidu, say the political circles.