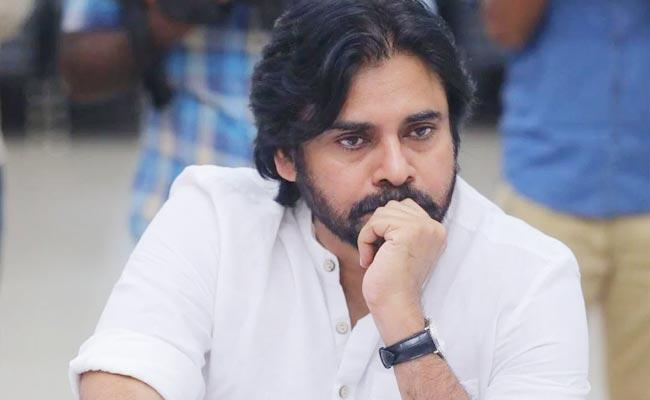 There is a common phrase in Urdu – "Aakhir Sheik Abdullah Kya Bolta Hai?" This phrase is used when people do not understand what a person was speaking at length. It is like asking what that gentleman wants to convey to them.
After listening to nearly one-and-a-half hours' speech of power star and Jana Sena Party chief Pawan Kalyan at the party foundation day celebration at Machilipatnam, one would have definitely got this phrase in mind.
No doubt, it was a massive show of strength by Jana Sena Party and going by the crowds, the meeting was a stupendous success.
The euphoria among the youth and Jana Sena Party workers continued till Pawan Kalyan concluded his speech and all along the speech, they continued to raise: "CM, CM" slogans.
But what he wanted to convey ultimately is still confusing. On one hand, Pawan says he is confident of establishing a Jana Sena government one day or the other, and on the other hand, he says he has to get a comprehensive study done on the prospects of the party.
He says there is no question of going back on his political struggle, but at the same time, he also blames the people of being caught in the caste conflicts.
He claims that he is above the caste barriers and he belongs to the people of all castes, but in the same breath, he blames Kapus for not owning him.
The Jana Sena chief has not made it clear whether he is continuing his alliance with the Bharatiya Janata Party or not. While he lavished praise on Prime Minister Narendra Modi, he said he was upset with the BJP for not getting any clarity on fighting together against the Jagan Mohan Reddy government.
At the same time, Pawan also did not specifically say whether he was going to have an alliance with the TDP. He said he had no special love lost for Chandrababu Naidu, but at the same time, described Naidu as an efficient leader.
All through the speech, he jumped from one issue to another without elaborating on any of it. He did not clearly disclose what his political agenda and what development agenda are. And that confused the people, who naturally ask him: "Aakhir Sheik Abdullah Kya Bolta Hai?
Pawan should have made certain things clear at the public meeting. One, whether Jana Sena Party would contest all the seats alone and fight for power.
Second, if he wants to have an alliance, which party he would align with and what his expectations are from the alliance partner.
Third, what his welfare and development agenda is and how he wants to go about it and lastly, he should have made a convincing statement as to why the people should vote for us.
Instead of making these things clear, whatever statements he had made – like earning Rs 2 crore per day; what books he had read and why he would love Relli caste, etc. are all irrelevant.