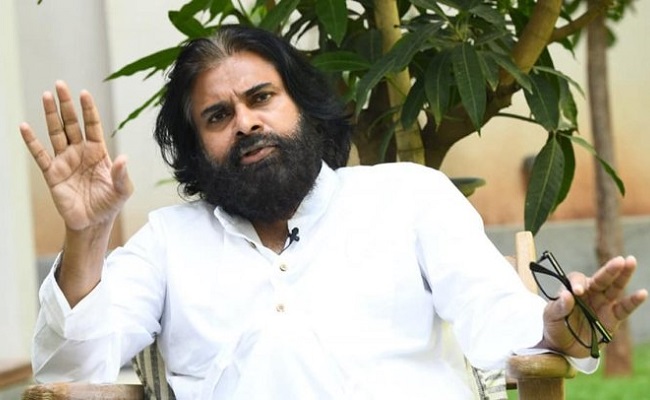 One doesn't need high education to be in politics. But common sense is a prerequisite to be a reasonable politician. Pawan Kalyan is lacking it to the miserable level.
Today many were wondering why Pawan Kalyan and Chandrababu didn't get a reply at the earliest from Narendra Modi as a response to their birthday wishes.
They got replies only at the end of the day implying that they are last in the priority.
There may be some obvious political equations for not giving immediate reply to Chandrababu.
One cannot forget how Babu backstabbed Modi just before the 2019 general elections. Modi has no necessity to reply to Babu at all. Anybody can understand.
But coming to Pawan Kalyan, he is projecting himself as an embodiment of Sanatan Dharma in AP. But still, Modi has every right to decide whom he should reply first for his own reasons.
Pawan Kalyan may get the reply or not, that doesn't matter much. But he should know that his tweet is being watched by millions of people.
There is a popular saying in Sanskrit "Athi Vinayam Dhoortha Lakshanam" (over modesty is a quality of the wicked). Pawan Kalyan's birthday wish to Narendra Modi reminds the same.
This is Pawan Kalyan's tweet today: "Hon. PM Shri @narendramodi ji, Our Wholehearted Birthday Wishes !! from all of us. May our 'Motherland Bharath' see it's true glory, as envisioned by Revolutionary Saint 'Shri Aurobindo,' under your Charismatic , Inspiring & Dedicated Leadership".
He must have thought he was projecting his right-wing notion but what he doesn't know is that he is projecting his "athi vinayam" and "over action".
The usage of words like "Motherland Bharat", "Aurobindo" are simply overboard here. No other celebrity has tweeted in such a tacky way. Only PK did. He should think about himself first, not the nation.
Written By Raju Teja