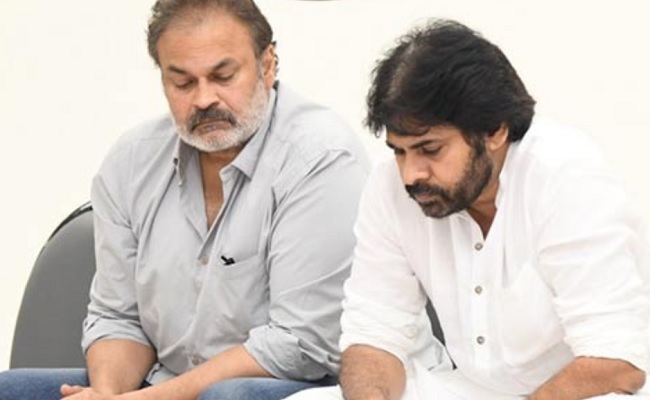 It is known that Nagababu has given some statements regarding Godse a few days back. There has been an uproar in media in this connection.
Responding to this Pawan Kalyan has given a warning to him. In his tweet he mentioned that one has to serve the people without crossing the disciplinary line. Pawan seems to be upset with Nagababu.
Let us observe Pawan's tweet. He mentioned that Janasena has no connection with what Nagababu has tweeted about Godse. The personal statements of party men on sensitive issues cannot be attributed to the party. He mentioned that he is giving clarity on this issue.
He also reiterated that whatever be the party's decision it will be made an official statement and insisted the public to take only such statements into account.
Pawan also mentioned not to get into any other issues other than serving people in these hard times of Corona.