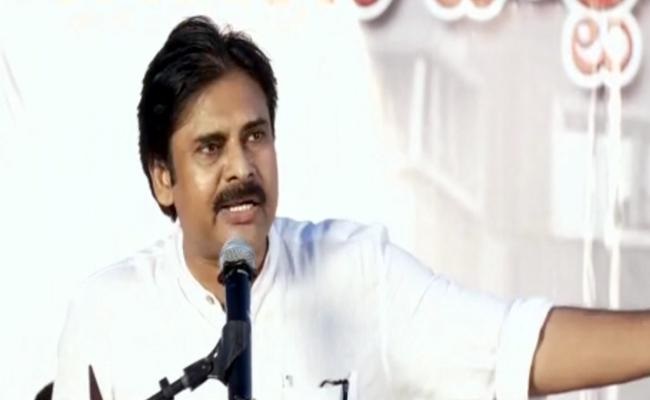 "I am looking forward to a new government which is not the YCP. I am not asking you to vote for Jana Sena. But, I am asking you not to vote for the YCP," said Jana Sena chief Pawan Kalyan at his public meeting at Mandapet in East Godavari district.
He told the people to go back home and think about him and his Jana Sena and decide to unseat the YSR Congress Party in the next election.
Well, while asking people not to vote for the YSR Congress, he did not ask people to vote for Jana Sena.
His statement that he wants to see a government which is not the YSR Congress government, indicates that he wants to see the TDP in power!
He categorically stated that he is not asking anyone to vote for him. But he wanted people to vote against YCP and bring a government other than the YCP!
He wanted change started from the two Godavari districts and show the same change in Kadapa and Pulivendula too.
"Strength of a person is not in his victory, but in the way the person faces the defeat and bounces back," Pawan Kalyan said claiming that he is not worried about his defeat in the 2019 election.
He said he is not afraid of the YCP. On the other hand, the YCP leadership is afraid of Jana Sena and that was why the YCP is planning to start Praja Darbar shortly after seeing Jana Sena's Janavani programme.
While reiterating that he would not ask people to vote, Pawan Kalyan wanted people to have a different government in the state in 2024 elections and defeat the YCP.