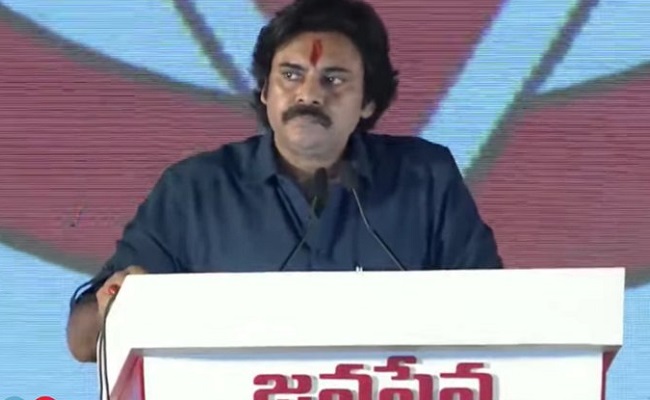 Jana Sena Party chief and power star Pawan Kalyan on Monday vowed to establish a "people's government" in Andhra Pradesh in the next assembly elections in 2024.
The power star addressed a big rally at Ippatam village of Mangalagiri mandal in Guntur district on the occasion of the party's foundation day.
He said his party would grow by leaps and bounds with the strong cadre support and blessings of the people.
"We don't require crores of rupees to run a political party. We require only strong ideology. A sea will be formed with drops of water," he said.
Pawan said he had the strong willpower to run the party so that it can withstand even under the most difficult circumstances.
"We have started questioning the government and it is the good beginning to achieve our goal," he said.
Stating that he had no enemies in politics, Pawan said he had only differences with other political parties but had no personal rivalries.
"We respect even the YSRC, despite its bad ruling. We hate only the governance of the YSRC, not its leaders. There are leaders who use vulgar language against the rivals in YSRC, but there are some good leaders too," he said.
He made scathing attack on chief minister Y S Jagan Mohan Reddy, who dumped the people of the state after requesting them to give him once chance.
"When he was in the opposition, he never talked about three capitals. Now, he is dumping Amaravati. Whatever be his decision, Amaravati will remain the capital of Andhra," he asserted.