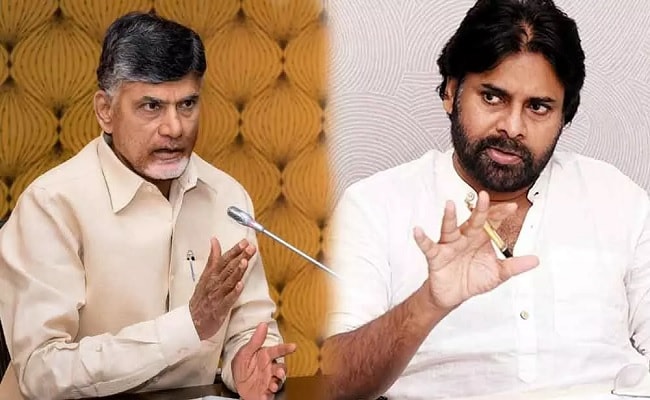 Knowingly or unknowingly Pawan Kalyan seems to be walking in the politically suicidal path taken by Chandrababu Naidu.
Pawan Kalyan was with left parties before the 2019 elections. No sooner did he lose the election miserably, than he shunned them and made many attempts to get the blessings of BJP.
Pawan Kalyan is a kind of person who plays opportunist politics like Chandrababu. He has no knowledge or wisdom to run through politics. He is still playing to the galleries of his so-called fans but to the public in general.
Chandrabau also tied up with left parties for some time. After losing elections, knowing that he made a big mistake, he shook the hands of BJP and came to power with their blessings in 2014.
But by wrongly assuming that BJP loses the 2019 election, he shunned them and joined hands with Congress. He blasted BJP leaders and Narendra Modi at that time in his political speeches.
After losing 2019 election miserably, he is again doing penance to get the blessings of BJP. But there seems to be no light at the end of the tunnel for him.
Whatever it is, Pawan kalyan joined hands with BJP, but has been behaving like Chandrababu.
Neither Janasena nor BJP is going to fetch anything with their alliance than becoming a laughing stock at the end. BJP would have commanded respect from the public had it not joined Janasena.
Satish Prasad Ponnada
Click Here for Latest Direct-to-OTT Releases (List Updates Daily)