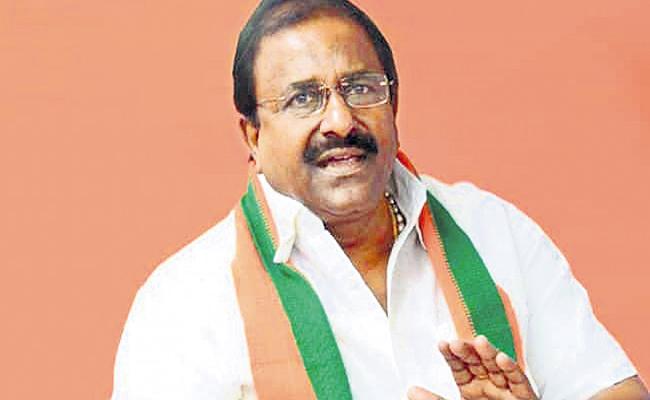 Even as YSR Congress party president and Andhra Pradesh chief minister Y S Jagan Mohan Reddy is hell bent on constructing three capital cities for the state by bringing in revised legislations, the Bharatiya Janata Party has begun the campaign for building the capital city at Amaravati.
BJP state president Somu Veerraju, addressing the party state executive committee meeting on Saturday, declared that his party, if voted to power in the next elections, will construct a world-class capital city at Amaravati.
"The BJP is the only party which has the sincerity on constructing the capital city at Amaravati. We shall show to the world how to build a capital city. We had done it in Chhattisgarh and we shall do in Amaravati," Veerraju said.
Stating that the chief minister has no moral right to create three capital cities for Andhra Pradesh, the BJP state president wondered how Jagan, who had said before the last elections that the capital would remain at Amaravati, had changed his word after coming to power.
He reminded that the BJP governments in Chhattisgarh, Jharkhand and Uttarakhand had developed capital without any fuss.
"When it comes to Andhra Pradesh, the capital construction has run into controversy right from the beginning and there is no proper policy on how to go about the capital city," Veerraju criticised.
He said the BJP had a clear strategy and commitment on constructing the capital city at Amaravati.
"We are going to come to power in the next assembly elections and we shall promise a top class capital city at Amaravati," he said.